UnBoxed - Home On The Range
UnBoxed - Home On The Range
Hi! My name is Deb Strain and I am so excited to introduce my newest collection, Home On the Range!  It is arriving in stores soon and encompasses all things Western!
I've been wanting to create a western/ranch themed fabric line for many years, one that captures the feel of rodeos and round-ups.  To do this, my sketches of horses and riders had to reflect the speed and movement of a rodeo, as cowboys and cowgirls present their riding skills.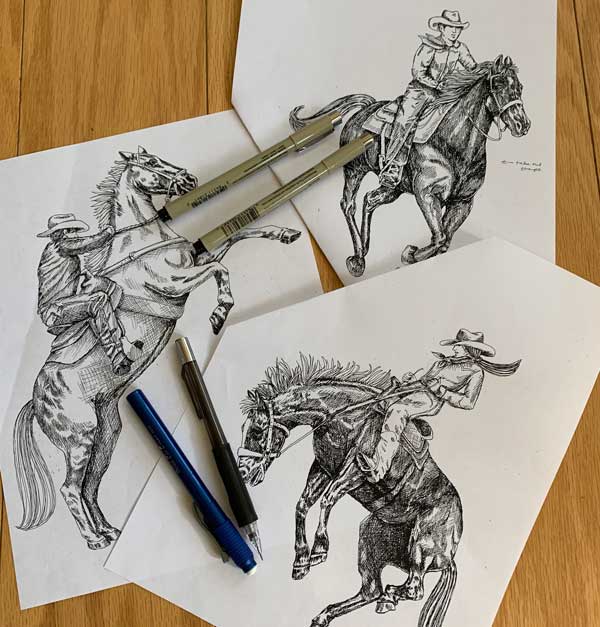 Along with horses, I drew other western favorites to include, such as boots, saddles, and hats.  I especially oved drawing the detail on the saddle!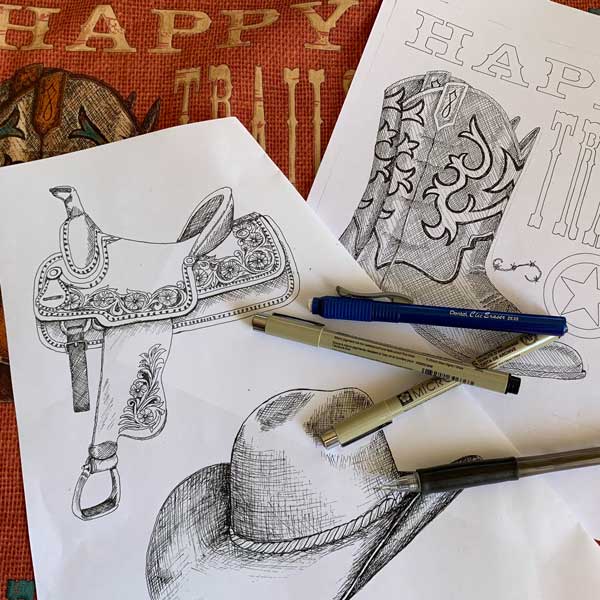 When it came time to start painting, I already knew my colors!  Warm rusty reds, rich chestnut browns, dusty whites, burlap tans and a beautiful turquoise blue are all included.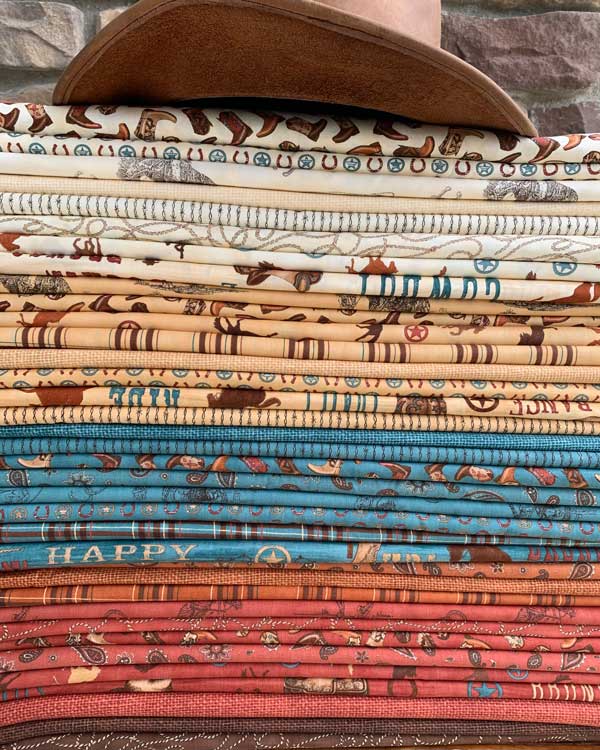 The panel pulls all of this together with western sayings and icons.
I especially enjoyed creating the all-over print which provides beloved western imagery and words on running yardage!
Some of my favorite prints in this collection include:
Boot Country - tossed cowboy boots with, oh so many different designs on the boots!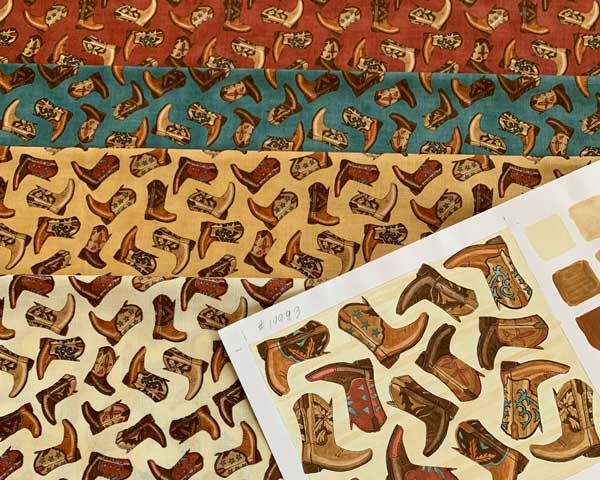 Burlap - this printed near solid is available in six colorways and useful in so many ways!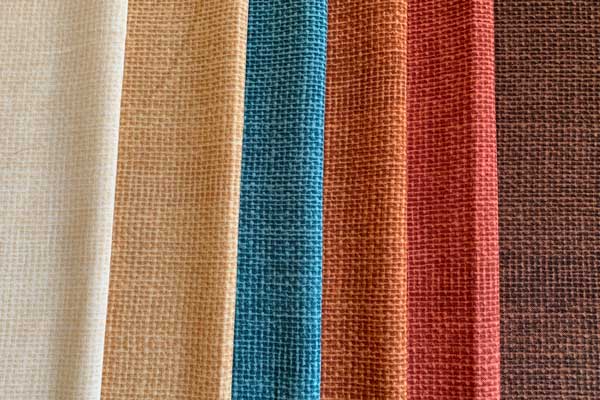 Lasso Loops - a small print with so much movement!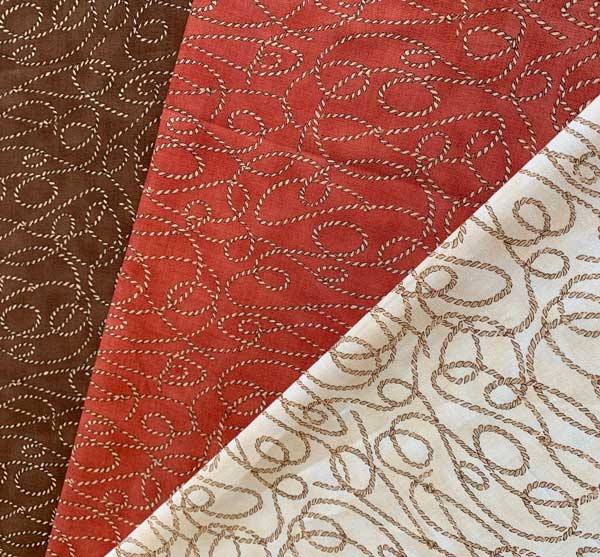 I visited the beautiful Funderburg Farms in our corner of Ohio recently to show you the entire "Home on the Range" collection in a setting that fits the feel of the group.  So glad the horses didn't mind!
Barb Cherniwchan of Coach House Designs has once again shared her incredible talents and created four beautiful quilts using Home on the Range.
This is My Buckaroo - it's a pattern, and it is also a Moda Kit - KIT19990.
My Buckaroo uses the Home on the Range panel on Burlap for the blocks and a bit of yardage.  It is a 40" x 54" lap quilt, and the pattern is CHD2027.
Looks like the horse in Barb's photo shoot really like this one too!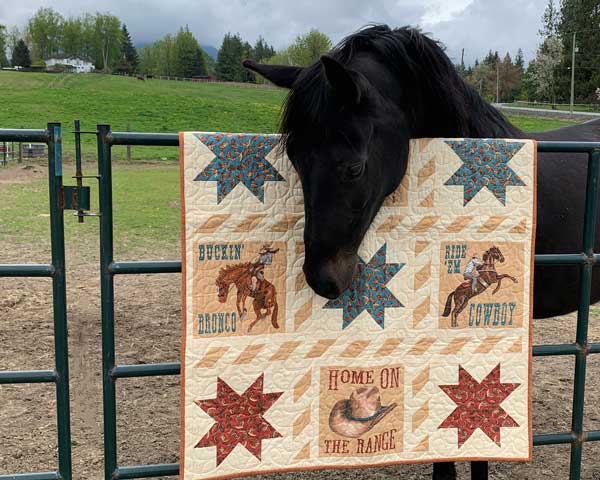 Bootaholic features the prints in the collection as so many so many wonderful boots!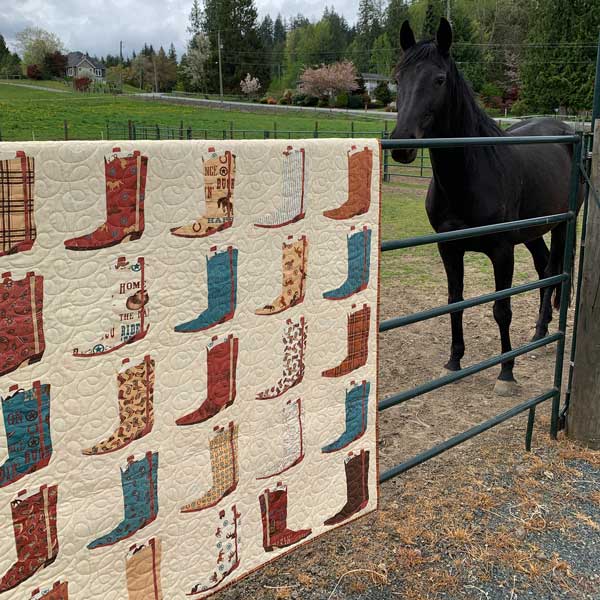 It is made with a Home On The Range Layer Cake and the Burlap background in Dusty White.  It measures 50x70" and it is CHD202.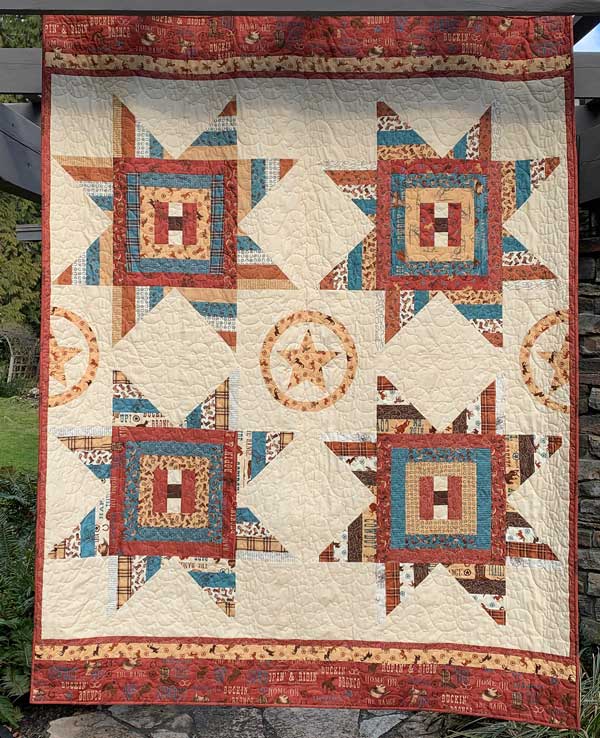 Sherriff's Star Throw is made with a Jelly Roll and yardage.  It measures 76" x 80" and it is CHD 2028. 
This is Under The Stars - CHD 2029.
The Under The Stars throw quilt measures 53" x 66" and is made with yardage.
So…if you love the country-western way of life, Home on the Range is a collection that is sure to provide "Happy Trails" and perfect projects!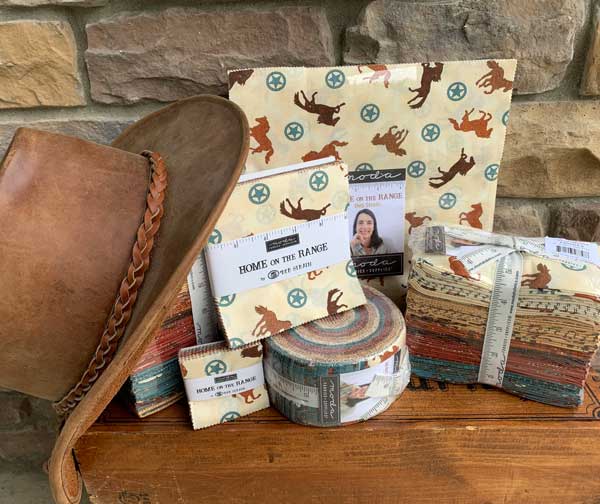 Thank you for joining me again.
If you want to see what else I'm up to, you can follow me here: