Welcome to the Week of Spotted with Zen Chic!
Welcome to the Week of Spotted with Zen Chic!
Welcome to the Week of Spotted with Brigitte Heitland of Zen Chic!
First, let's get to know a little bit about Brigitte.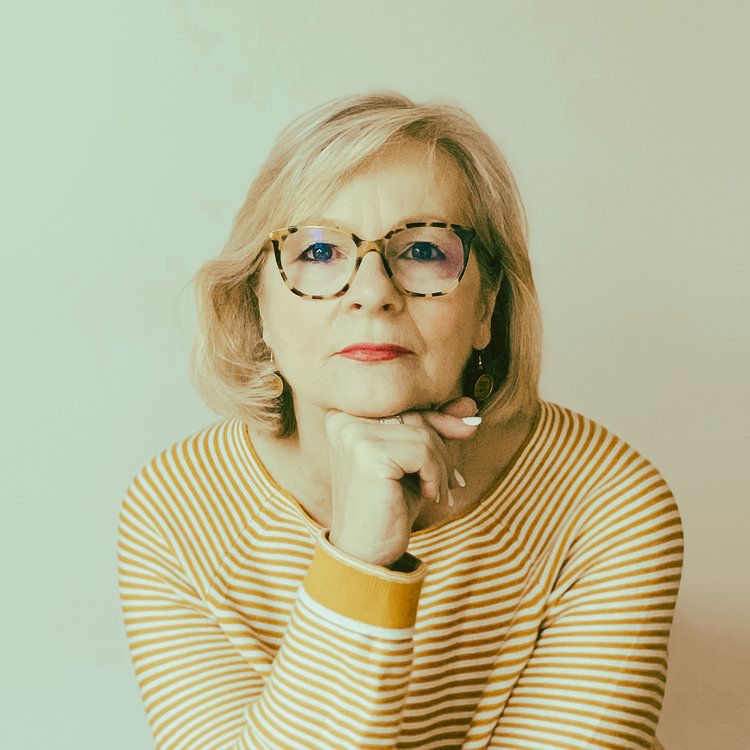 A former interior designer and student of textile design, Brigitte Heitland has been sewing since she was six. She says, "My grandma sewed a lot of clothes for us children. I always sat down next to her old PFAFF and felt so comfortable. She once told me: When you are tall enough to get your feet down to the pedal, I'll teach you sewing too. Maybe this was one of the best things anyone could give to me."
After making her own clothes for many years and studying textile design, Brigitte eventually discovered quilting and was hooked immediately. As a quilter, she says, "I needed fabrics, lots and lots of different fabrics to dive in. And so it came that I could no longer keep myself from starting my own little online shop with quilting fabrics."
Of course, after a while, it wasn't enough just to sell fabrics and patterns from other designers…Brigitte wanted to design her own patterns and fabrics as well. She launched her brand, Zen Chic, in 2010 with her modern, graphic quilt patterns. Then Brigitte attended Quilt Market in the spring of 2011 and met with Moda Fabrics, releasing her debut fabric collection (Juggling Summer) in October 2012. Since then, she's designed 32 collections for Moda, the most recent being Bluish, which will arrive in November of this year.
Brigitte brings a modern, sophisticated style in her quilts. They are characterized by an astute simplicity, harmonious color, and outstanding workmanship.  As an experienced, skilled long-arm quilter, she teaches classes on contemporary quilting techniques. She also teaches classes on the use of color, using solids in quilts and finding inspiration for color palettes.
Brigitte is mother of three children and lives with her family in Germany. To learn more about her style and work, visit her website at https://www.brigitteheitland.de/. You can also read about and enroll in one of Brigitte's online courses at https://www.brigitteheitland.de/online-classes.
Now, let's talk about Spotted, Brigitte's versatile, modern basic!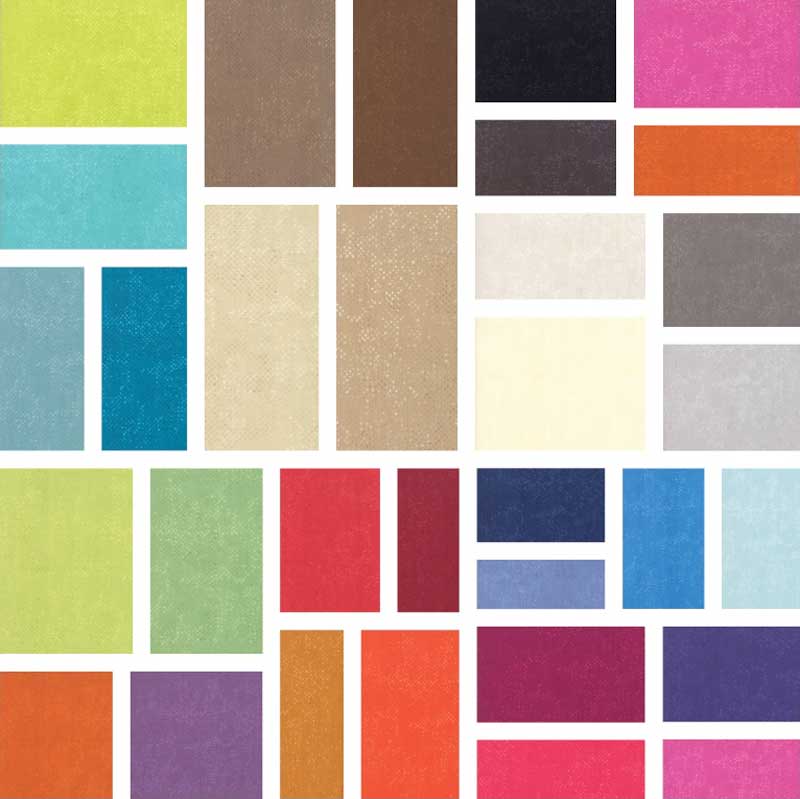 The first Spotted line was released in 2018 with a very bright range of colors. Since then, we've added to the Spotted color list, and now there are more than 100 Spotted colors to choose from, representing a wide spectrum of shades and hues from vibrant, bright colors to muted neutrals.
The texture of these fabrics is very versatile. They often take the place of a solid in a pattern, but their spots and speckles of varied lighter and darker hues give them a richer depth than a true solid.
Spotted is a basic fabric line with ongoing availability, which makes it a great choice for year-round stock. They make great combining fabrics and can be paired with a variety of styles and prints, from traditional to modern. They also have enough depth and color to stand on their own – you can see that in several of Brigitte's patterns that she designed exclusively for Spotted fabrics.
Check out Brigitte's YouTube channel for a great introductory video to Spotted:
Brigitte is taking over the Moda Instagram this week to share even more great inspiration for using Spotted! And she's got a contest going on her blog as well, so be sure to check that out. Follow along with Brigitte this week at @modafabrics and @zenchicmoda for all the details!