UnBoxed - Crystal Lane
The best color to go with blue is white!
Hi everyone! I'm Anne Sutton, from Bunny Hill Designs, and today we're unboxing Crystal Lane.
I'm so excited to be able to share these fabrics with you. I've wanted to design a blue and white fabric line for some time now, and when Moda said "yes", my ideas fell into place, and Crystal Lane is the result.
This is my idea of the perfect Winter neighborhood.  I could move right into any of these houses.  I hope Crystal Lane is a quilt you'll love throughout the Winter season in your own home. 
Moda has packaged Crystal Lane as a beautiful kit that includes the pattern, embroidery floss, and fabric for the quilt top, including the binding.  The backing is sold separately.  If you've purchased a Moda kit before, you know how wonderful they are!  Crystal Lane finishes at 62" x 70".  (The Kit is #KIT 2980.)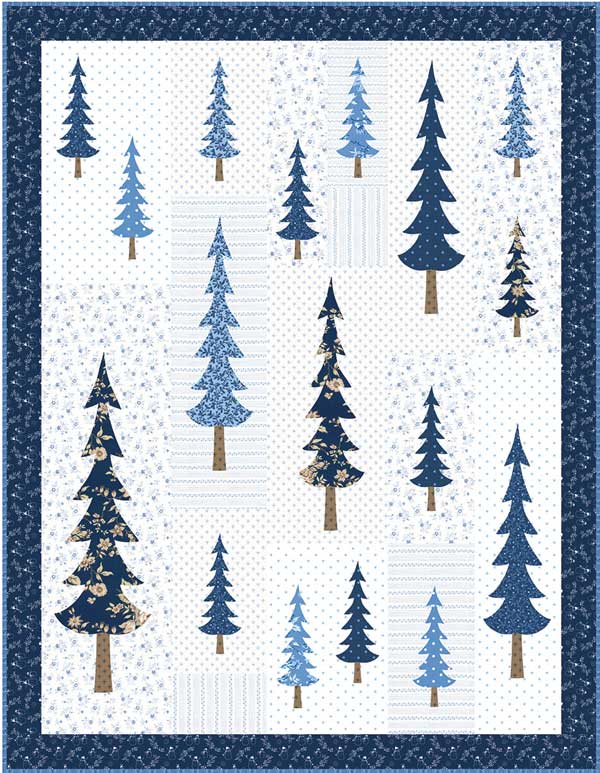 If you love mountains, fresh air, and pine trees, I designed Blue Spruce for you! In shades of Crystal Blue, Winter White, and a touch of Nutmeg, Blue Spruce is a quilt for nature lovers! It's perfect for any applique method and finishes at 34 1/2" x 44".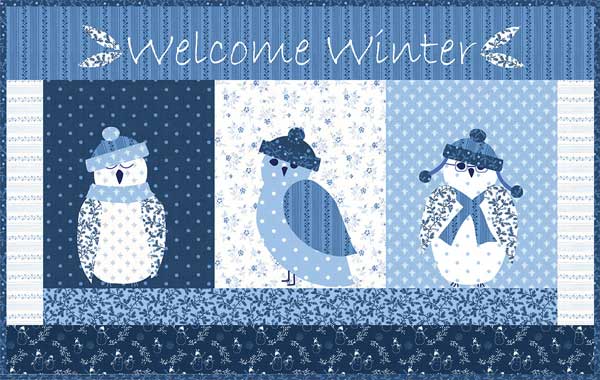 Snow Birds is a mini quilt featuring one of my favorites birds, the snowy owl.  Snow Birds finishes at just 24 ½" x 15 ½".  It's a mini quilt that's perfect for hanging in your entryway to welcome guests.  Or, use it as a table topper to accent your winter decorating.  Suitable for any method of applique.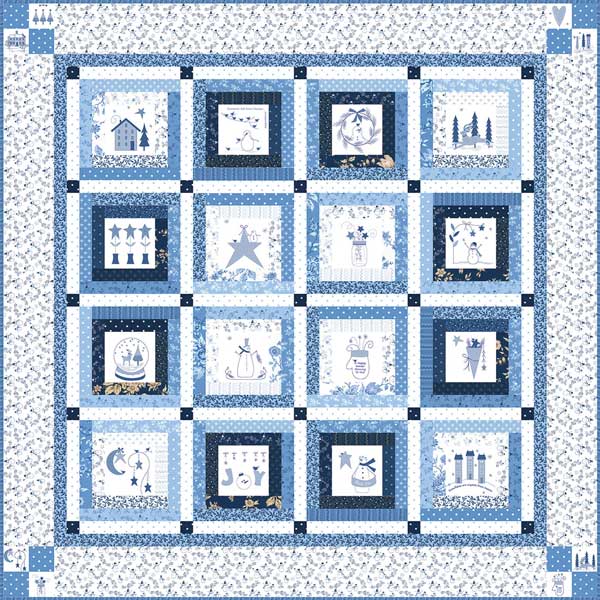 I designed Wintertime as a quick and easy quilt that uses the panel from Crystal Lane. It's just the right size for a lap quilt to cuddle with on those chilly winter evenings.  It uses a honey bun and a Crystal Lane panel, so you can have it finished in no time at all!  Wintertime finishes at 47 ½" x 47 ½.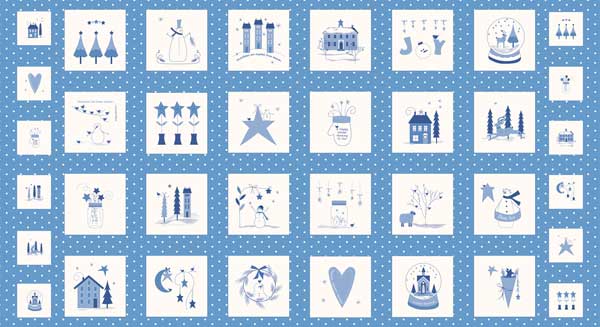 Filled with so many of my favorite drawings, this is the French Blue version of the Crystal Lane panel.  It measures 24" x 44", and there is also a darker version - Winter Blue.
Freezy is our newest Bunny Hill Petite Pattern. He's the cutest polar bear and easy to make in wool felt. At 3" x 6" finished size, he's the perfect Christmas decoration - hang him on your tree, display in a cloche, or tuck in a garland on your mantle.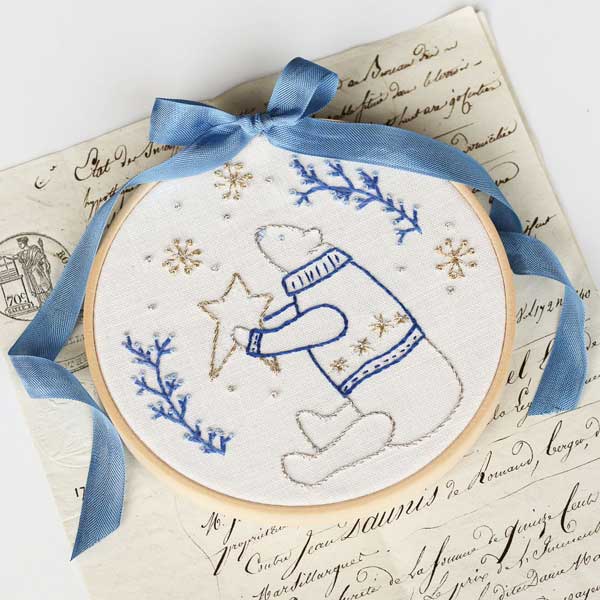 I love embroidery, and Winter Wishes is the first in a series of little stitcheries that are fun, portable, and easy to stitch. Winter Wishes will fit a 5" wood embroidery hoop or a 5" x 5" frame.  This little embroidery is perfect for the winter season—fun to embroider with easy stitches.
The Bella Solids that coordinate with this collection are:
9900 397 - Waterfall
9900 49 - French Blue
9900 236 - Nautical Blue
9900 200 - Off White
While summer is just beginning, I hope Cyrstal Lane transports you to the beauty of winter, when the snow sparkles like a million little crystals. 
Anne
For more with Anne: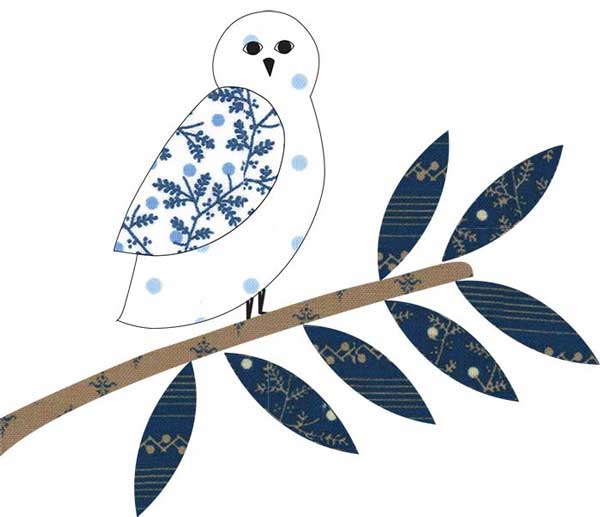 All Images by Anne Sutton.