Meet Sarah Sumbera
So often, we are asked about the sales professional's here at Moda and what a dream job it must be. While the hours can be long and the unexpected is part of everyday life on the road, it is a pretty good gig for sure. Each month I am going to be sharing a different sales professional and a little bit about what they do off the road. This month, meet Sarah Sumbera. Sarah graduated from Texas A & M with a degree in Animal Sciene so how did she end up in the fabric business? You could say it is n her blood since she is a third generation quilter also. Sarah currently lives on a farm where she has horses and chickens.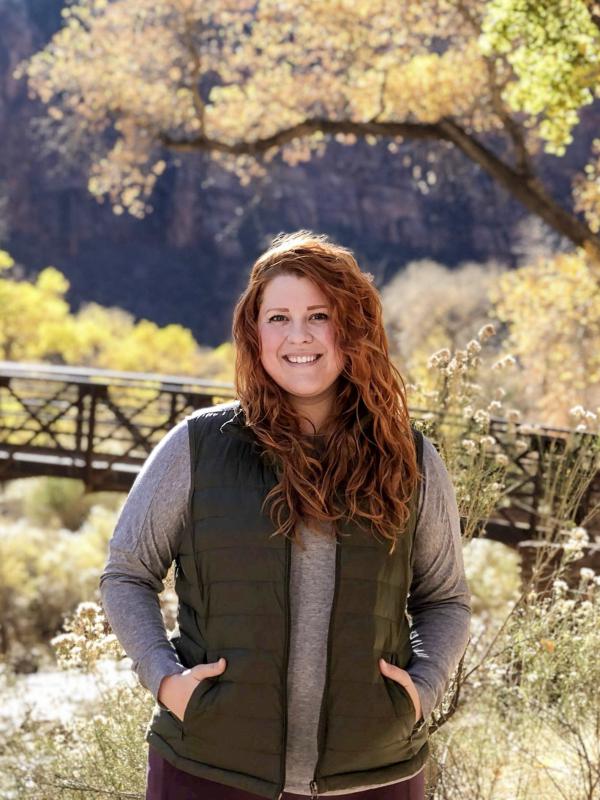 Sarah Sumbera
There are endless aspects about being a Moda Sales Professional that Sarah enjoys. "I get to visit quilt shops in southeast Texas and Louisiana all week long - surrounded by creative, talented sewists and beautiful fabrics. I've become close friends with shop owners and employees alike. In my nearly 4 years of working for Moda, I've found some of my all-time favorite employees to catch up with at appointments are of the four-legged variety - the shop pets! What could make an appointment more fun than a friendly shop pet to assist with those tough buying decisions?"
At Sew Chic in Shreveport, Louisiana, Moda the Cat is a fluffy, sassy girl that spends time during Sarah's appointments lounging on the shop sofa, observing from the pressing station, or - more often - sneaking inside one of her open sample suitcases! Moda the Cat, showed up on a 104 degree, August day years ago looking "as beautiful and regal" as Moda Fabrics, and was thusly named by store owner Elizabeth Hernandez.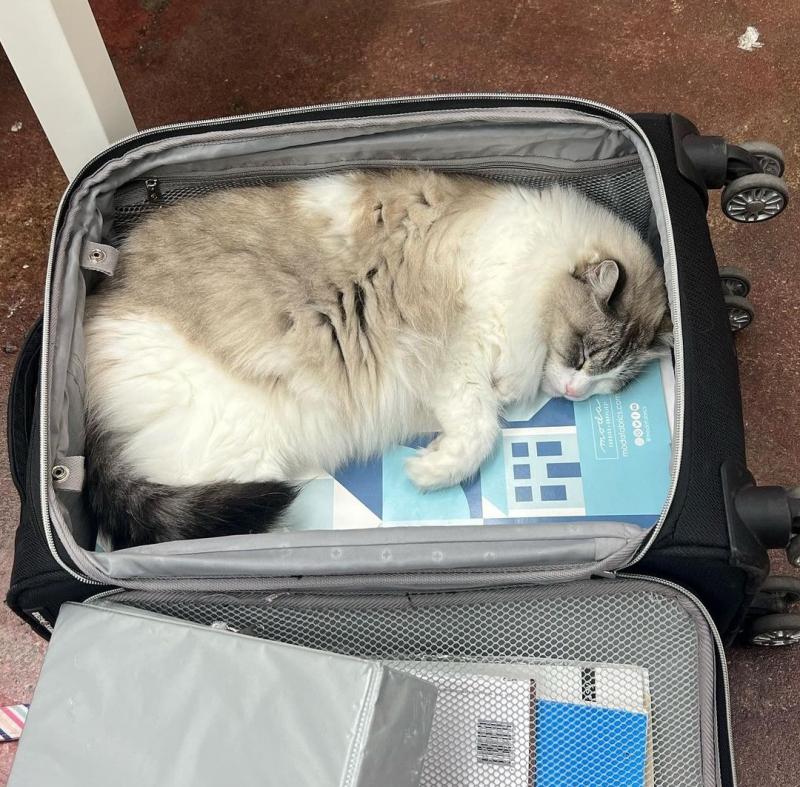 Then, there's Moda the Dog at GRS Fabrics in Spring, Texas. If one shop pet speaks to Sarah's heart, it is this girl right here!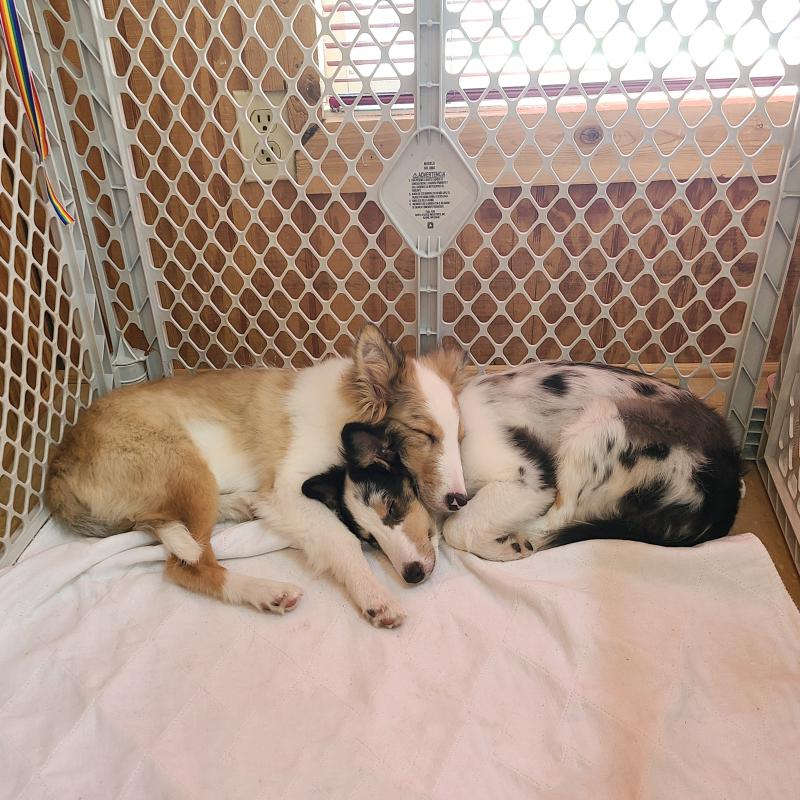 This shop is where Sarah learned her way around Moda Fabrics. Sarah's mother, Rena Sumbera, manages the shop for her grandmother, Geraldine Sumbera. When Sarah's parents decided to fill their empty nest with 2 Sheltie puppies, what better names than the careers of their two children. Meet Moda (right) and Warden (left) named for Sarah's brother, a Game Warden in West Texas.
And in Montgomery Quilt Company in Montgomery, Texas, Sock Monkey the Cat has known nothing but the life of quilt-shop-luxury! A sweet momma cat made this local quilt shop her home just in time to have a litter of kittens. Sock Monkey stole the shop owner, Kimberly Baird's, heart and has been a fixture at the store ever since.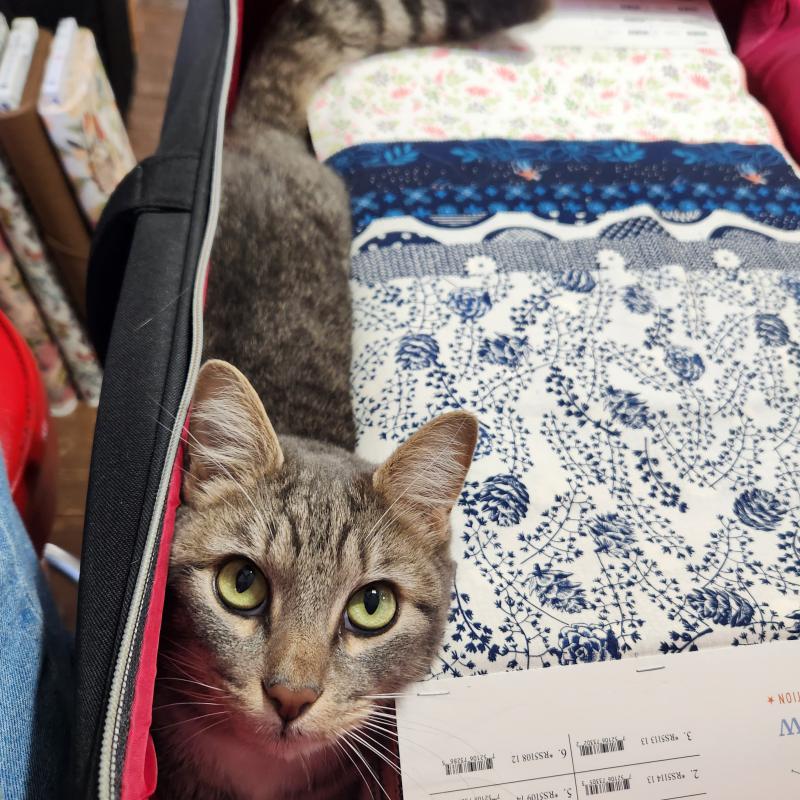 If you can't tell Sarah is an animal lover and has a few pets of her own, including horses, chickens, cats, and one very boisterous Mini Aussie. One of her cats she acquired while "on the job". He was abandoned near a customer's shop, and a few days prior to her appointment, (surprise, surprise) she left with a kitten after showing her customer the newest Moda Fabrics. She says; "That's my kind of work day!"
Her dog and cats like to join her in her sewing room when she works on projects both for work and for fun. Sarah says, "They think they are being helpful when in actuality their involvement has the opposite outcome! I'm lucky to have such adorable distractions. One of my favorite pastimes is sitting on my porch with a good book, watching the chickens and my dog Paisley exploring together in the yard. After battling Houston metro traffic, a bit of porch-sittin' provides much needed relaxation!"
When Sarah's not out on the road working or being entertained by her personal petting zoo, you can always find her planning her next vacation. Although she lives in the very flat southeast Texas landscape, she explains, "I'm a hiker at heart. I have plans this June to trek around Scotland and Ireland - what a dream come true! - and a hiking trip in the Blue Ridge Mountains will be next on my list.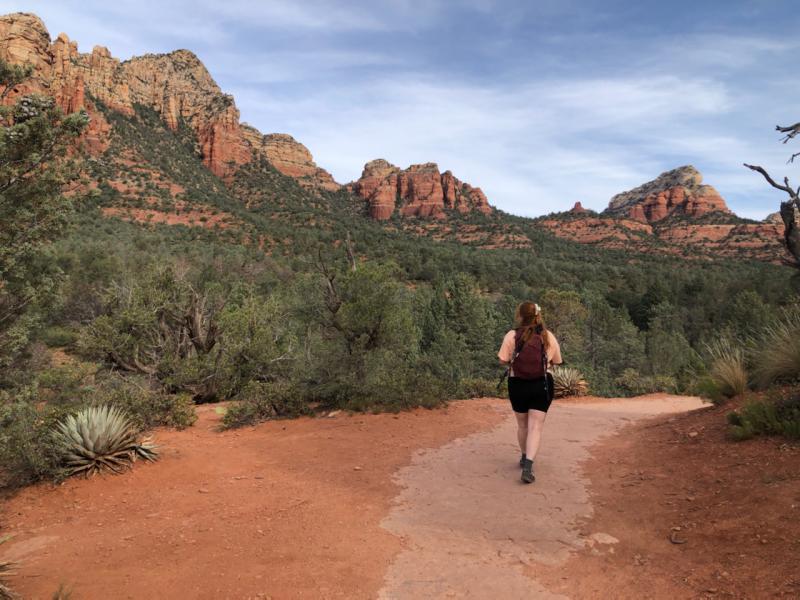 I always try to stop by quilt and fabric stores during my travels, and sometimes I even bring my latest creations with me to get beautiful photographs!"
 I have to share some of my animals also.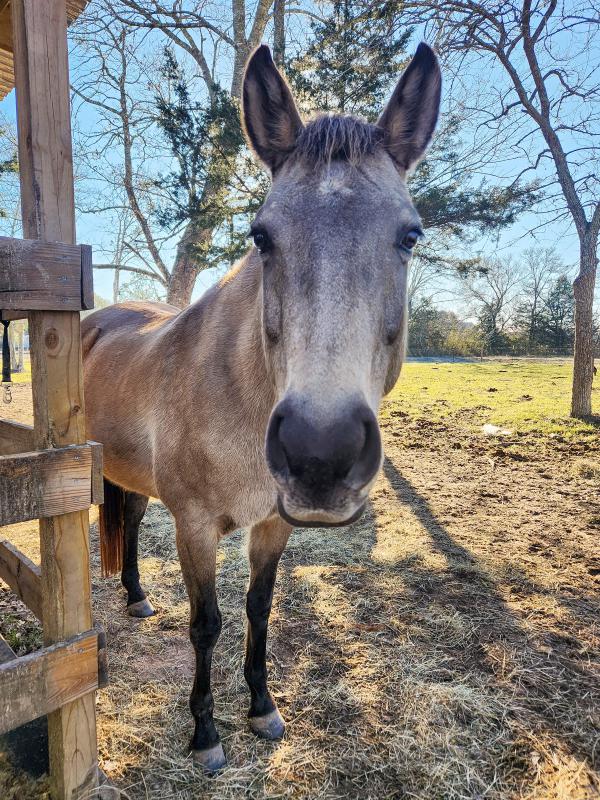 Delilah, the horse!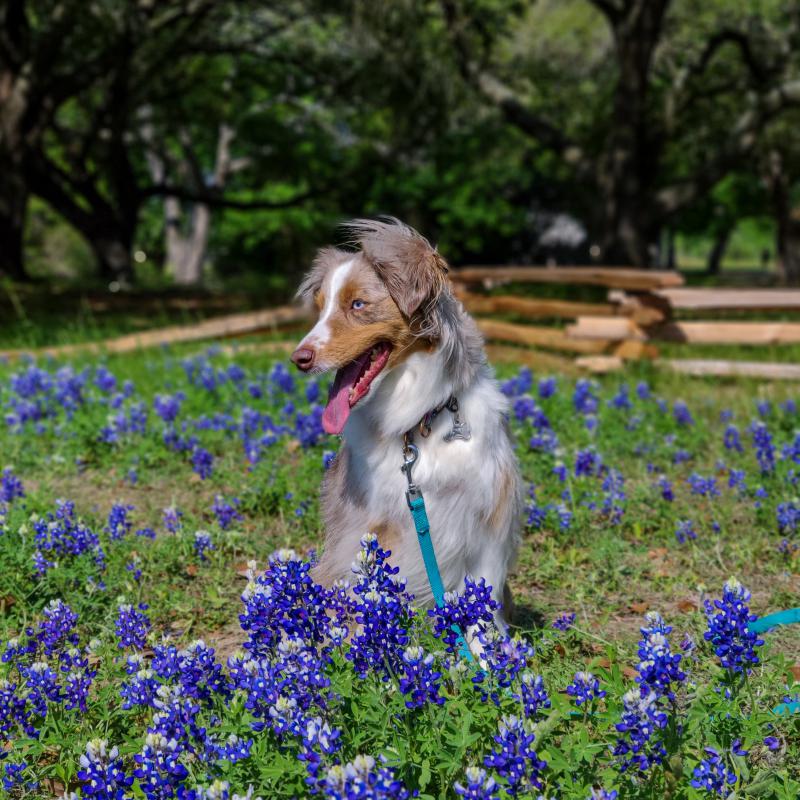 Sarah's dog, Paisley in a field of Texas Bluebonnets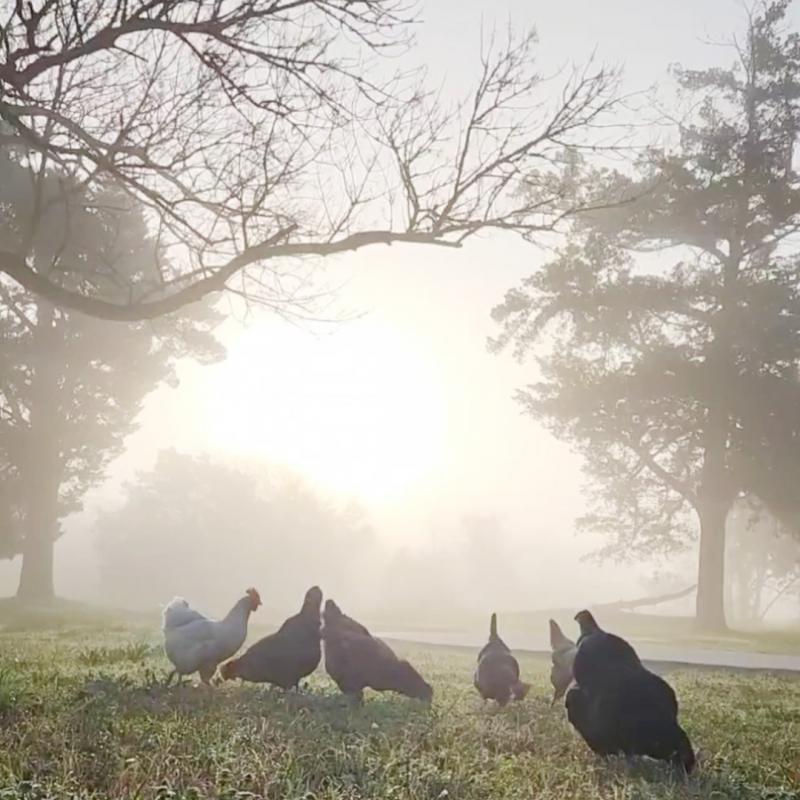 an early morning in Texas
Hope you enjoyed meeting Sarah. 
-Amy Matheny