Stitch Pink Final Assembly
Stitch Pink Final Assembly
Like life, these blocks have been a mix of happy, joyful days, and a few challenges.  I hope the journey has been a good one for you, and that you've enjoyed it.
The women whom I love and admire for their strength and grace did not get that way because [things] worked out.  They got that way because [things] went wrong, and they handled it.  They handled it in a thousand different ways on a thousand different days, but they handled it.  These women are my superheroes.  Elizabeth Gilbert
Women and men, survivors handle it.  While we've shared blocks and had some fun, this month has still been about raising awareness of the risks of breast cancer, and supporting those fighting it.  We celebrate the victories of the women and men who have fought breast cancer, every kind of cancer.  With strength and grace, these people are our family, our friends, and ourselves.  While this is not a battle I've had to fight, I have friends who have.  I cheer their milestones because their courage inspires me, and I want them in my life for a long, long time.
Let's finish this quilt! 
Instructions >> Stitch Pink Final Quilt Assembly.
A couple of things to mention... do you need to follow this block placement?  Absolutely!  Not!  While these blocks were placed for variety, and to minimize the places where seams abut, other placements will work.  So arrange them in the way that makes you happy, that you think looks best.  (And just to be different.)
There is a real, finished Stitch Pink Grunge quilt. 
This confection was made by Moda's Tammy Vonderschmitt.  (That's why all the points are so good.  Even Along Came Mary.)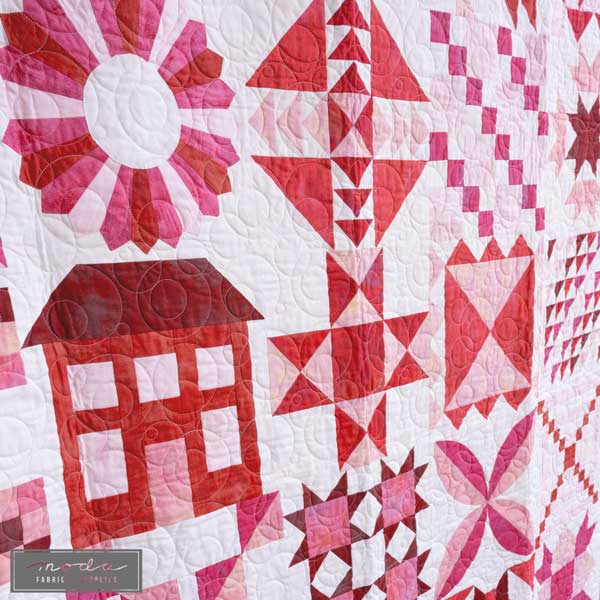 This was beautifully quilted by Maggi Honeyman.
Remember that I wrote the blocks can be re-arranged?  My sweet friend Judy did that.  And she added 1" finished sashing around the blocks.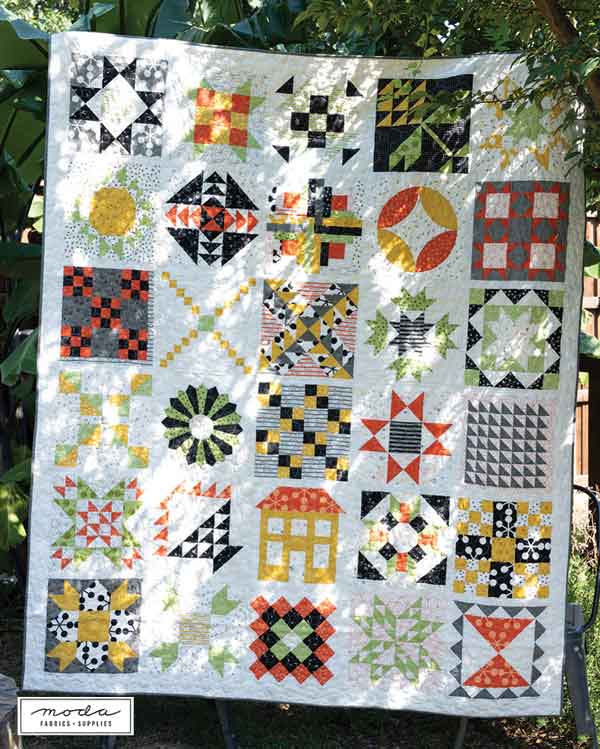 There's always one person who just has to be different... it's one of the things I love about Judy.  Her quilt finishes at 68" x 81".  Isn't it gorgeous?  The fabrics are Zen Chic's Quotation - in shops in the next week or so.
If you've missed anything Stitch Pink - Stitch Pink Archive.
Be sure to take a peek at #ModaStitchPink on Facebook and Instagram today as some of our sweet friends are sharing their finished quilts.
Thank you.  That hardly seems big enough to express our appreciation for your stitching with us, and choosing to spend time with us.  
Stay well.