Stitch Pink Block 24
Pine Nut?  I was asked about the name for this block - was there a Grunge color called "Pine Nut?"  If so, what sort of color would that be? 
"Pine nuts."  Folks who think Chris Pine is rather nice to look at.  And a really good actor, of course.  (He's a terrific James T. Kirk.  And Hell or High Water is a really good movie.)
We really like this block too.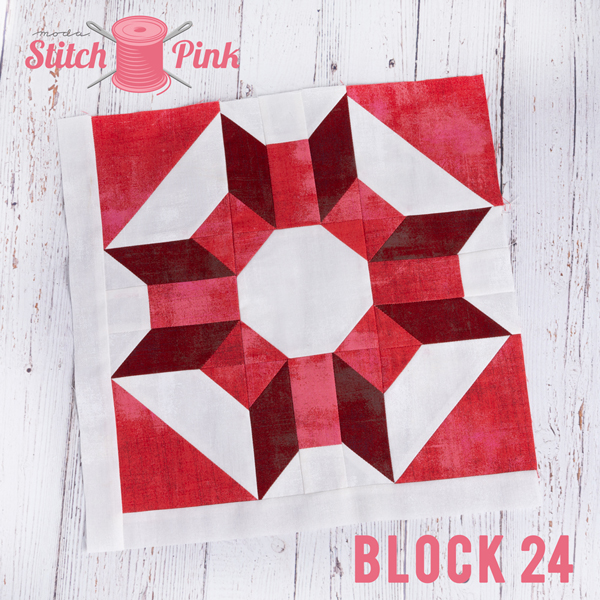 Block Instructions >> Block 24 - Pine Nut.
Connector corners - flip-and-sew - folded corners.  Whatever you call them, you'll be making twenty-four of them on this block.  We recommend the Simple Folded Corner ruler by Antler Quilt Designs in either size - I prefer the Mini.  (And don't put it away, you'll use it again tomorrow.)
This is Carrie Straka's first sixteen blocks.  They're made with Just Red by Brigitte Heitland for Zen Chic.
If this is your 24th block, you know the rest.  If Pine Nut is your first, here's what else we have to share.
Stitch Pink Archive - links to all of the blocks shared so far, and the embroidery and cross-stitch projects.

Quilt-along - Facebook and Instagram.  Many pretty pictures of blocks and quilts-in-the-making.
Hashtag - #ModaStitchPink.
Have a safe, happy.  Watch a movie. 
And be good to yourself.