UnBoxed - Sophie
Hi folks! I'm Brenda Riddle of Brenda Riddle Designs | Acorn Quilt & Gift Company, and I'd love to introduce you to Sophie!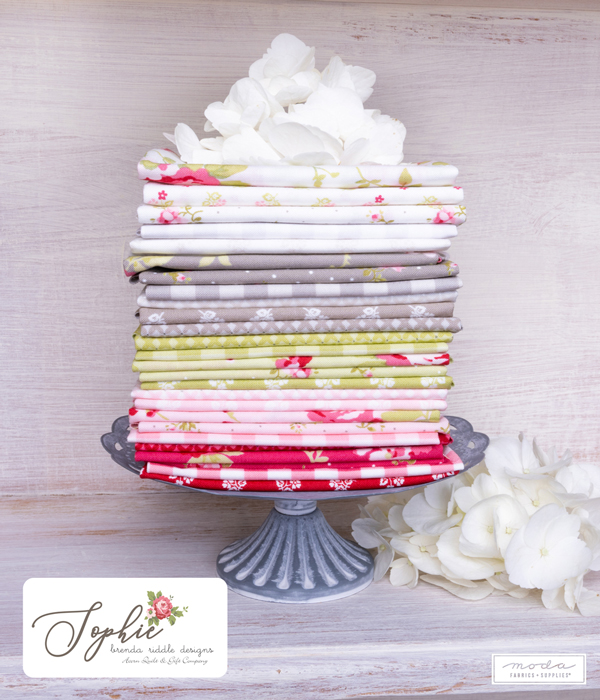 My Sophie collection is one that I have had in the back of my mind for quite awhile. I wanted a timeless collection for all the seasons. With it's rose reds, crisp linen whites, blossom pinks, soft greens, and earthy cobblestone greys, Sophie fits right in for spring, summer and for the Christmas season as well.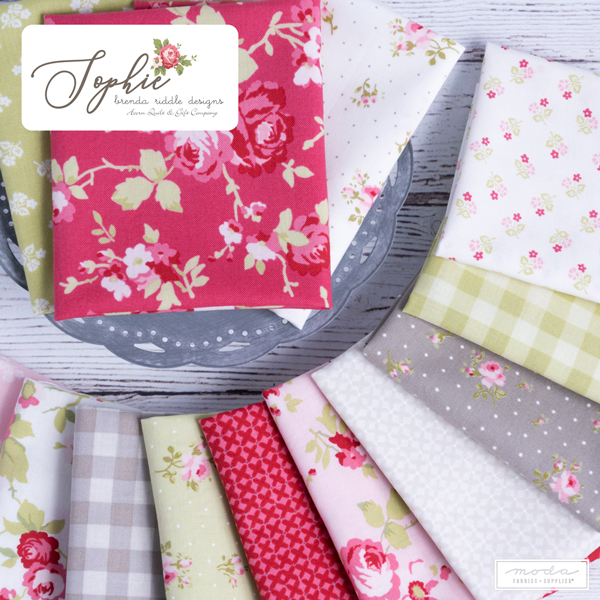 At Sophie's heart is a collection of classic, vintage-inspired florals, and some very special coordinates (a sweet little cross-stitch print and a classic, fun gingham!) that are near and dear to my heart. Sophie is sure to bring that special touch to all your projects all the year through!
Sophie has been so much fun to work with, and I have created several patterns featuring some of the fun possibilities of this classic inspired collection. My first designs feature quilts that can be made with some appliqué blocks or you can make up the quilt with all pieced blocks… your choice!
The first of these quilts is called Gingham Garden, and it celebrates one of my favorite designs - gingham! If you love appliqué (or want to start!) you can choose the appliqué version, or if you would rather piece the entire quilt - the optional pieced blocks are for you!  Gingham Garden finishes at 50" x 50".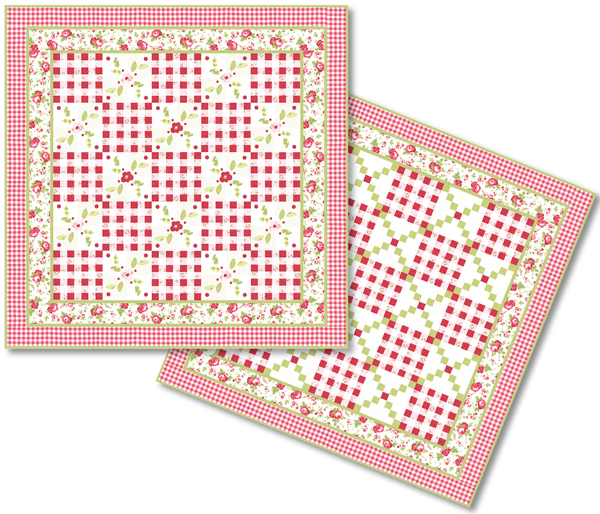 Cottage Sweet Home gives you the same options - appliqué blocks (the topiary blocks) - or optional pieced blocks. (I also love the fun 9-patch border - so easy!)  Cottage Sweet Home finishes at 67" x 67", and it is AQ 276.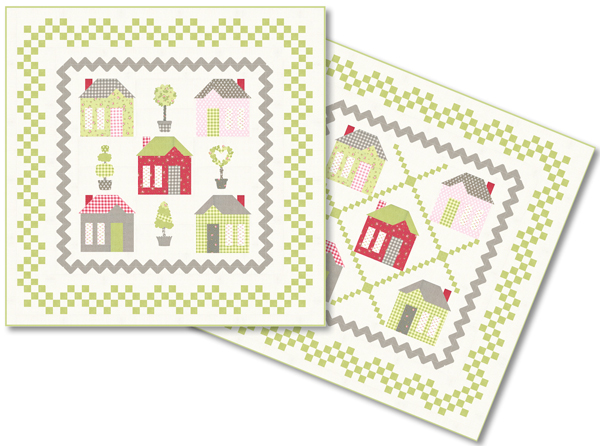 The third quilt I design using Sophie is Petit Fours. It is a 'Jelly Roll friendly' that has a fun design that as you piece the blocks together - additional patterns appear!  Petit Fours finishes at 56" x 56", and it is AQ 277.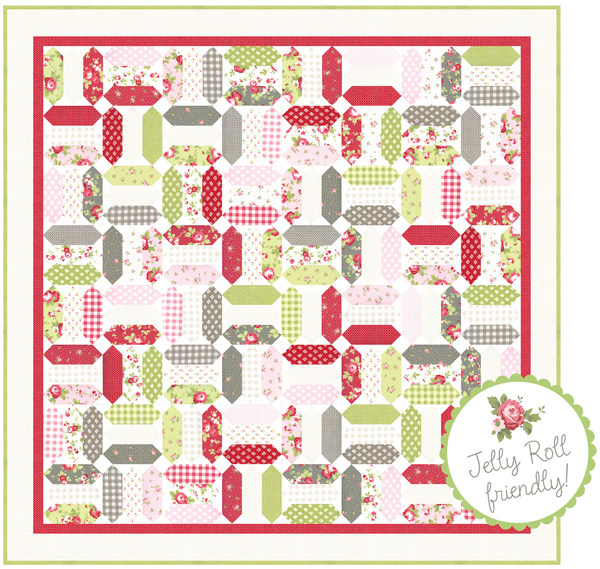 Heart & Heartstrings is a pattern filled with one of those timeless designs featuring simply hearts. The pattern provides three different options - a wall- or baby-size quilt that uses charm squares and finishes at 31" X 39", a mini version made with mini charm squares that finishes at 15" x 15", and directions for making sweet heart sachets or sachet "heartstrings".  They're perfect for gift giving, or simply celebrating the special symbol of the heart.  Heart & Heartstrings is QA 278.
After so many requests for the design in a larger size, the final quilt pattern I created featuring Sophie is actually a re-release (with updated sizes) of my very popular Star of Wonder quilt design. For this pattern, the large size of the quilt finishes at 90" x 90" - and is fat-quarter freindly.  And because I just couldn't help myself, I also included an updated mini version that finishes at 33" x 33".  This is Star of Wonder II, and it is AQ 279.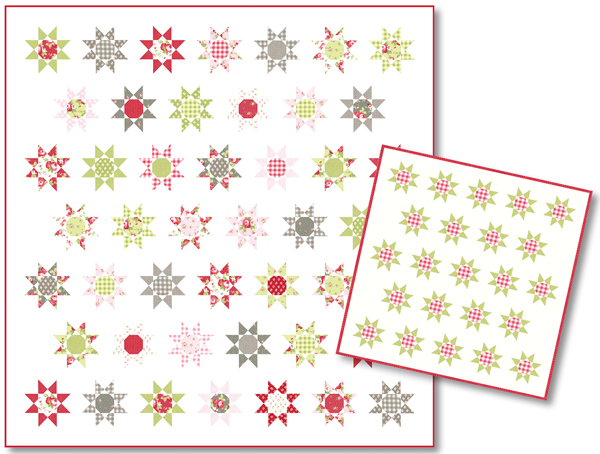 If you are looking for additional fabrics that work with Sophie, here are the Bella Solids that coordinate with Sophie perfectly:
Bella Solids 9900 200 - Off White
Bella Solids 9900 210 - Strawberry
Bella Solids 9900 145 - Sisters Pink
Bella Solids 9900 72 - Celery
Bella Solids 9900 73 - Clover
Bella Solids 9900 128 - Stone
I hope that you will enjoy working - and playing! - with my Sophie collection as much as I have… in all the seasons!
xo  -  Bren
For more with Brenda, her beautiful fabrics and creations - 
Be sure to ask for Sophie at your favorite quilt shop.