UnBoxed - America The Beautiful
UnBoxed - America The Beautiful
My husband and I took a cross country train trip last summer and got to see that America is so beautiful!
Our Amtrak train.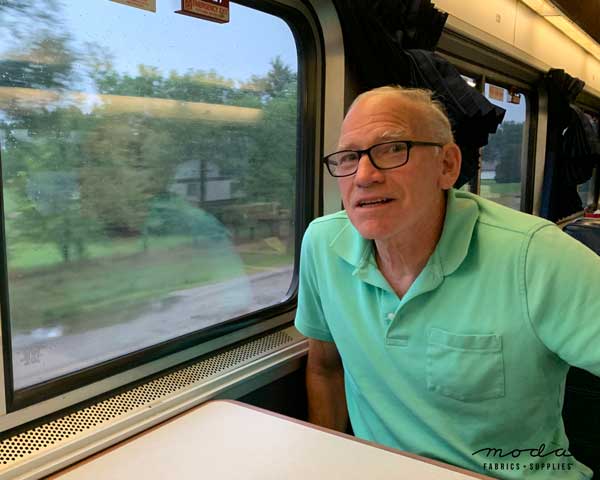 Even though it seemed to rush by, the beauty of this country could be seen every moment.
It's a long way from Ohio to Minot, North Dakota.
The farms and cities, fields and mountains, deserts and lakes, were breathtaking!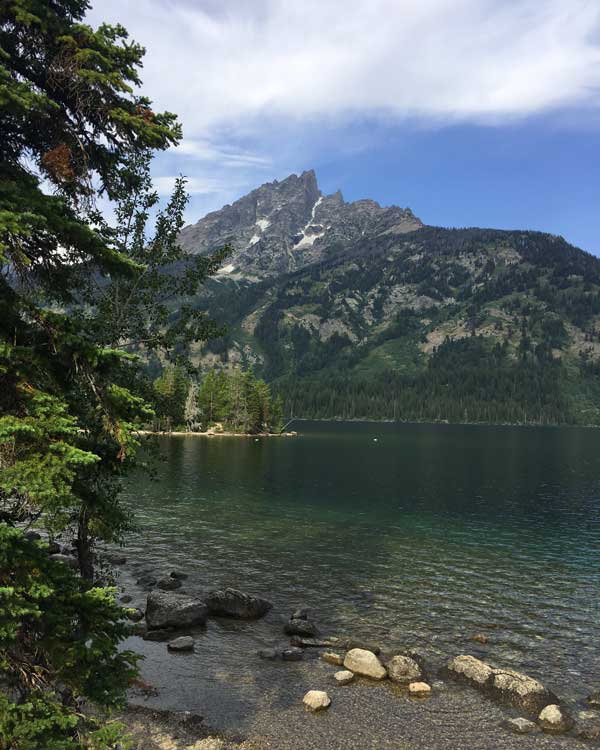 This new Moda collection arriving in shops is a patriotic tribute to our beloved country - America The Beautiful.  Focusing on familiar Americana icons, and the lovely flowers we saw on our journey, I have hand-drawn and painted this rich, detailed collection.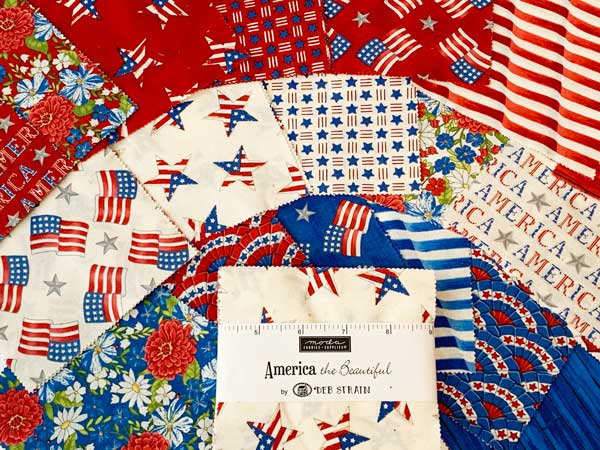 It is filled with rich red, white and blue flowers, bunting, flags, stripes and stars.  Here are a few of my favorite prints along with my painted artwork that I did for them.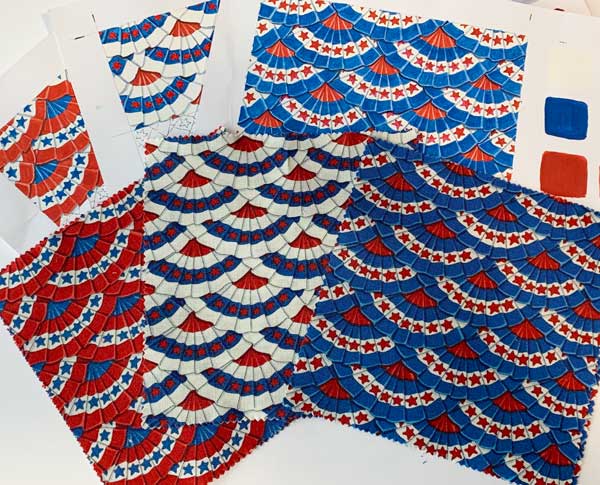 Bunting - the colors are Barnwood Red, Distressed White and Lake Blue.
Tossed Flag Star - Barnwood Red and Distressed White.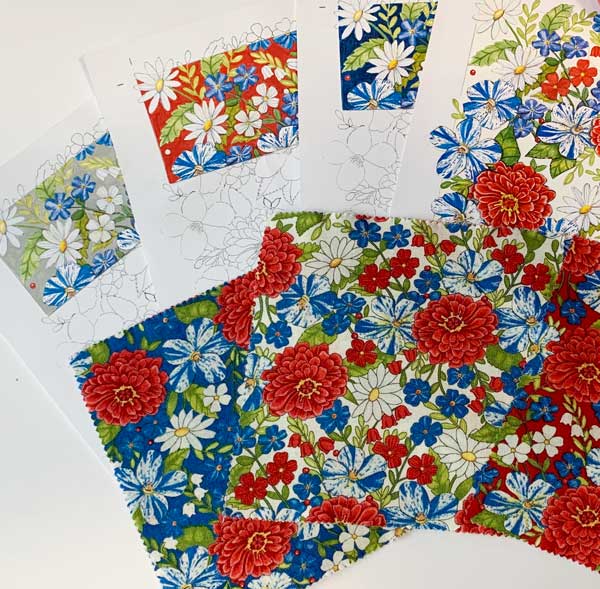 Patriotic Posies - Barnwood Red, Distressed White and Lake Blue. 
Painting the panels is always a favorite part of designing a fabric collection, for me.  Here is the original painting of the red colorway panel for America the Beautiful.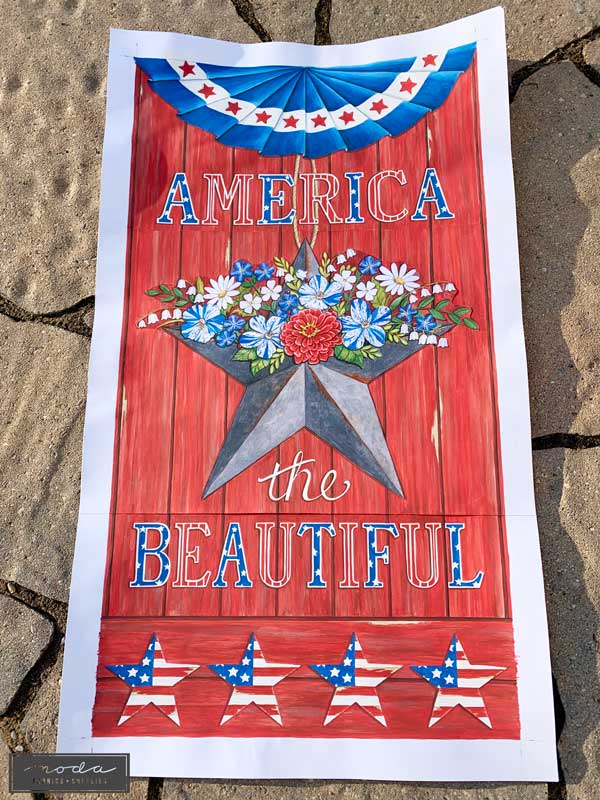 The panel measures 22" wide x 44" tall - or the width of the fabric.  (It comes in two colors - on Barnwood Red, and on Distressed White.)
Barb Cherniwchan of Coach House Designs, has designed an amazing quilt featuring the white colorway panel which is called "Sea to Shining Sea."  It is available as a kit from Moda, and also includes a beautiful runner along with the quilt, so there are two projects in one kit!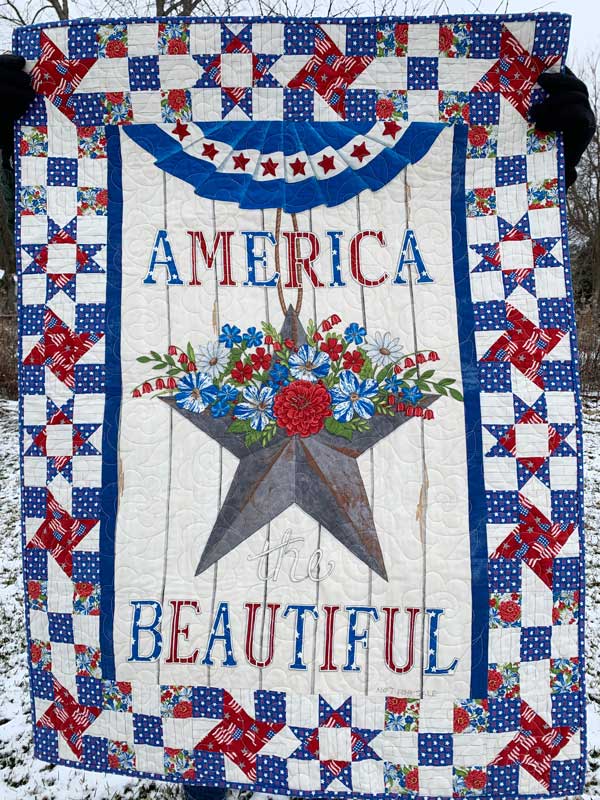 The quilt - it finishes at 36" x 48".  (It is Moda Kit No. 19980 and the pattern is CHD2012.)
The Sea To Shining Sea Runner measures 22" x 50" - this is included in the Kit and the pattern.
Barb has also created two other wonderful quilts for America The Beautiful.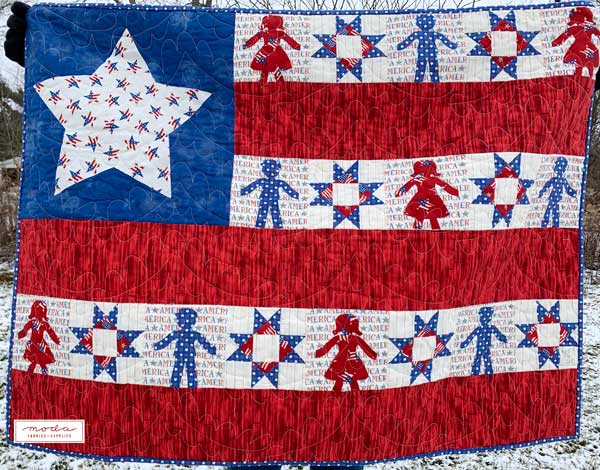 This is United As One, a 48" wide x 36" tall wall-hanging or table-topper.  It is CHD2014.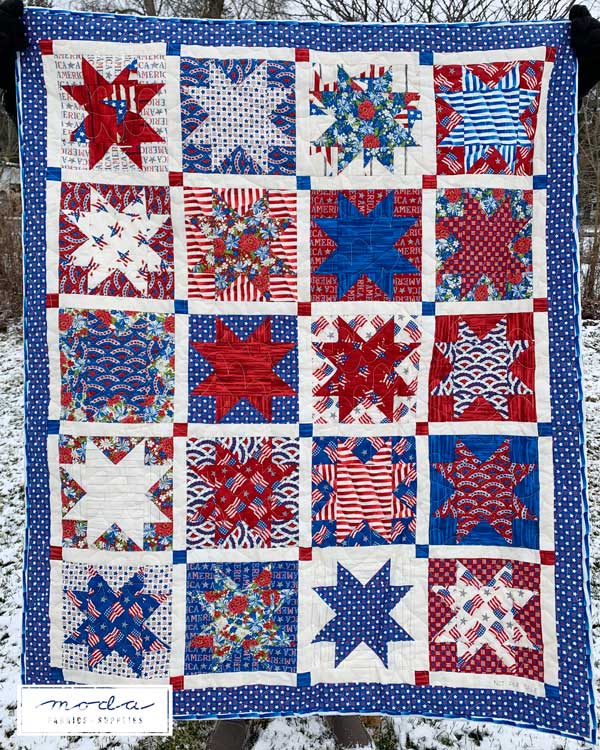 Star Spangled is a Layer Cake-friendly quilt that measures 41" x 50", and is easily made larger for a wonderful throw or picnic quilt.  It is CHD2013.
Kathy Skomp and Bekah Pipes of Designs by Lavender Lime have also designed three amazing quilts using "America the Beautiful."  I can't decide which is my favorite!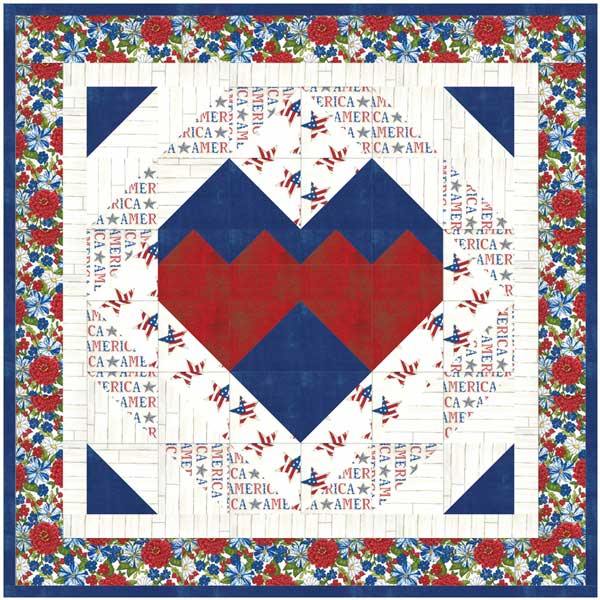 This is Love.  It measures 24" x 24".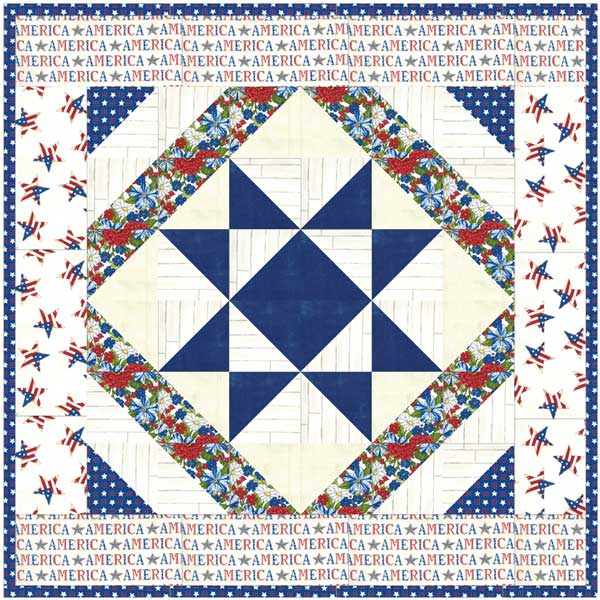 Light - it is also 24" x 24".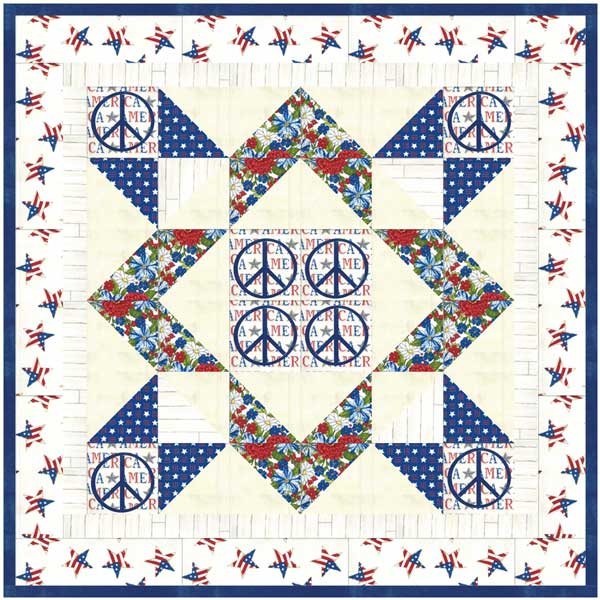 And Peace.  All three wall-hangings/table-toppers are in the Love, Light & Peace booklet - DLL135.
The pre-cuts are really stunning for this collection as well. I love how they look together.  As a novice (really novice!) quilter, I love using them too!
I hope that you enjoy my tribute to our beautiful country and find America the Beautiful perfect for your next patriotic project!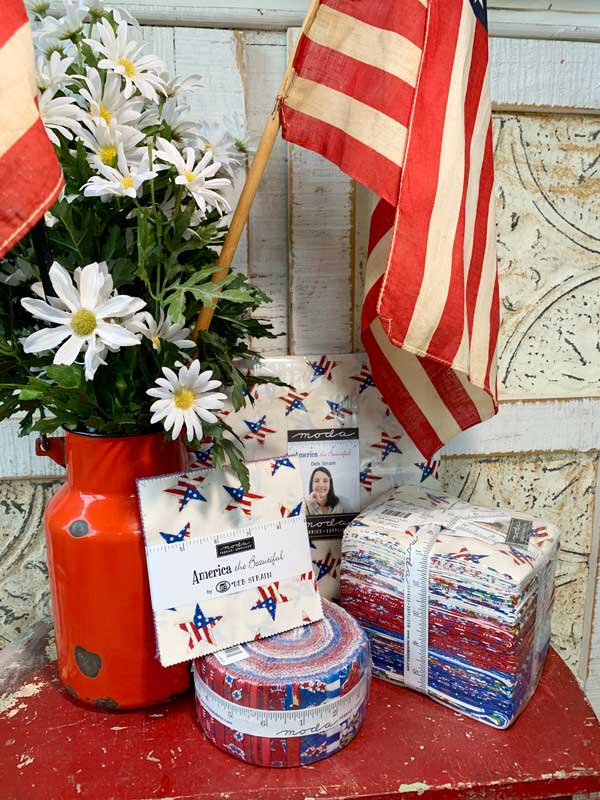 Be sure to ask about America The Beautiful at your favorite quilt shop.
For more with Deb -