Stitch Pink Block 23
Yes, that Fixer Upper.  We're in Dallas, not far from Waco.  We've all been to Magnolia Market and Silos Baking, and to Magnolia Table.  But for that virus-thing, we'd have probably been to Magnolia Press by now.  (Bacon Cheddar Bake Trio?  Yum!) 
So when it came to naming a Log Cabin block, that came to mind.  And I liked it... not that this needs any fixing.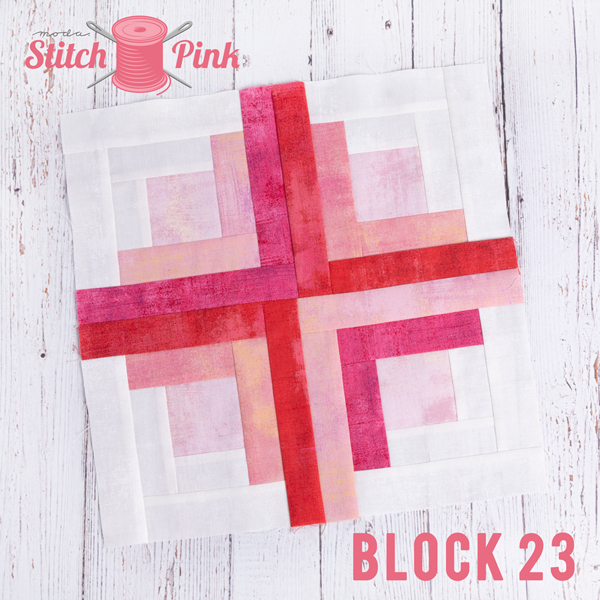 Block Instructions >> Block 23 - Fixer Upper.
With cooler temperatures and the change of seasons, many of us are staying home, getting cozy.  To thank you for sharing your time with us, we're going to share a few of our favorite things for that.  There might be a scented candle, some lovely tea, and maybe a mug.  Just saying.  Leave a comment sharing your favorite "cozy comfort" by Midnight CST on Sunday, October 25th and you're entered to win.
What have I forgotten?  Stitch Pink Archive?  Check.
Quilt-along?  Check.  Find inspiration here - Facebook and Instagram.
Hashtag?  Check.  It's #ModaStitchPink.
Sharing blocks?  Check?
We're happy you're here.  Stay well.  And stay safe.