Road Warrior - Jenny Brodeski
Road Warrior - Jenny Brodeski
Meet Jenny Brodeski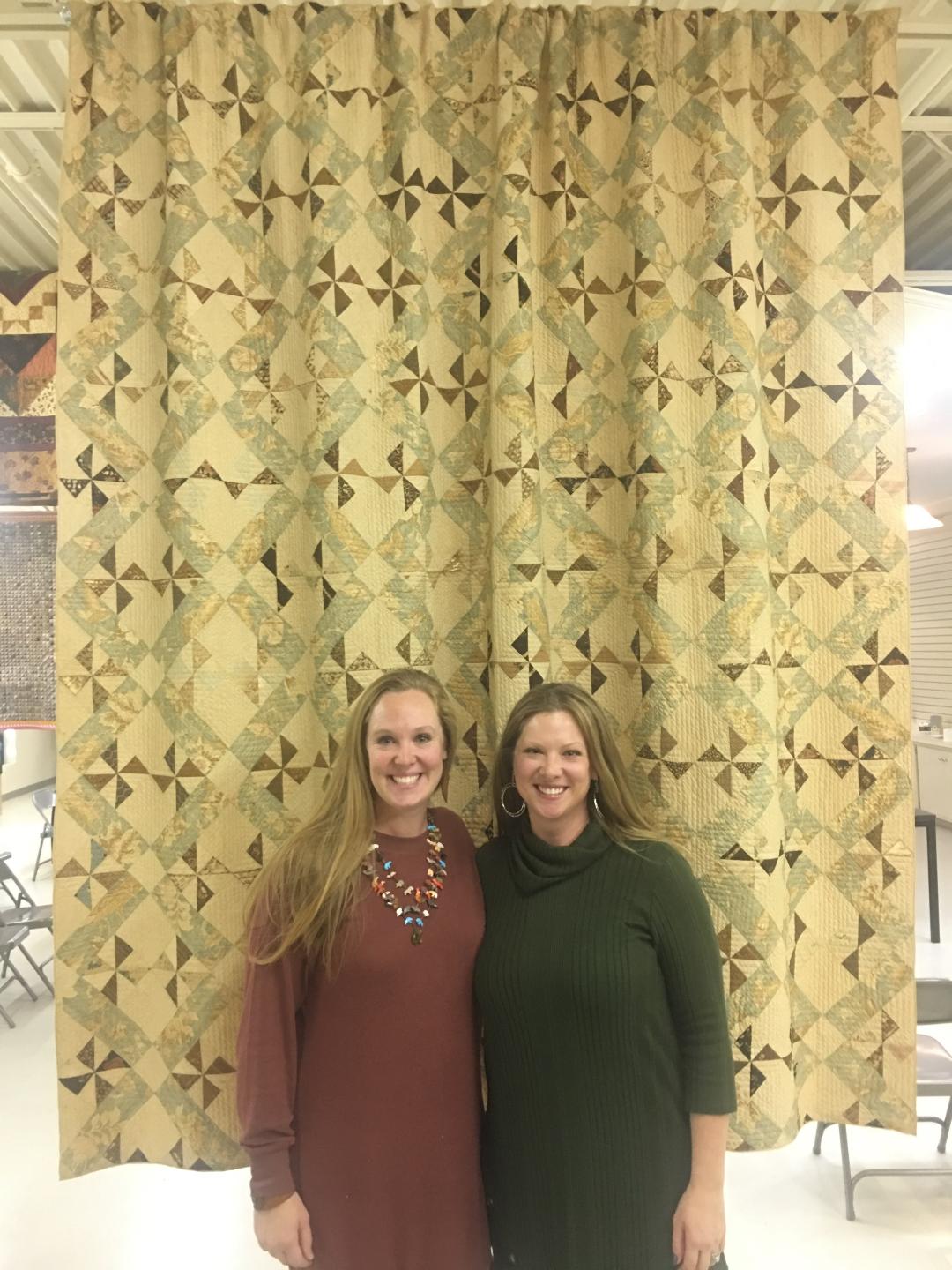 Though Jenny has been a sales rep for Moda in Illinois and Wisconsin for seven years, it has been a part of her family for many more than that. Jenny explains, "It all started with my mama, who had a dream of working for her favorite fabric company, Moda.  She waited at Quilt Market many years ago to talk to Mr. Dunn and she got the job!  She worked and loved her job until, unfortunately, ovarian cancer took her life.  You would think that our Moda story ended there, but my sister, Stephanie, jumped in where help was needed and she ran the territory.  At that time, I was teaching preschool and had two little ones at home so it wasn't my time...yet.  Fast forward a few years and kids later and I was finally ready to join the Moda family!  My sister was going on maternity leave and someone was needed to work her territory and we knew just the person for the job.  By this time my husband, Pete, and I had five kids who are now quite a bit older -- Sophie (17), Amelia (15), Oliver (13), Molly (12), and Greta (10) -- and I haven't looked back since.  Some of my kids said that they will work the territory next to keep the tradition going, but that would mean I would be out of a job, so that's off the table for now."
Tell us what it's like being on the road?
"Some would think that driving in a car all day going from town to town would be boring, but I don't think so at all!  I listen to my books on tape or my random playlist that cover music from many genres, from Justin Beiber to Fleetwood Mac to Morgan Wallen.  Lunch is usually from the "dashboard diner" and always accompanied by a Dr. Pepper.  I have gotten really good at eating while driving, as there is rarely time to stop to eat, and in parts of my territory the dining options are pretty limited." 
What do you love most about your job?
"I love visiting with my shops and showing them all of the new fabrics that Moda is always coming up with.  I always find it interesting and love that I can show them all the same exact fabrics and they will all choose different prints and make it their own.  Each shop owner is unique in their own way and it shows in each of their shops with their fabric choices and displays.  I really enjoy visiting and talking with each of my shop owners.  For many visits, the fabric is delayed coming out onto the table because we are too busy chatting and catching up."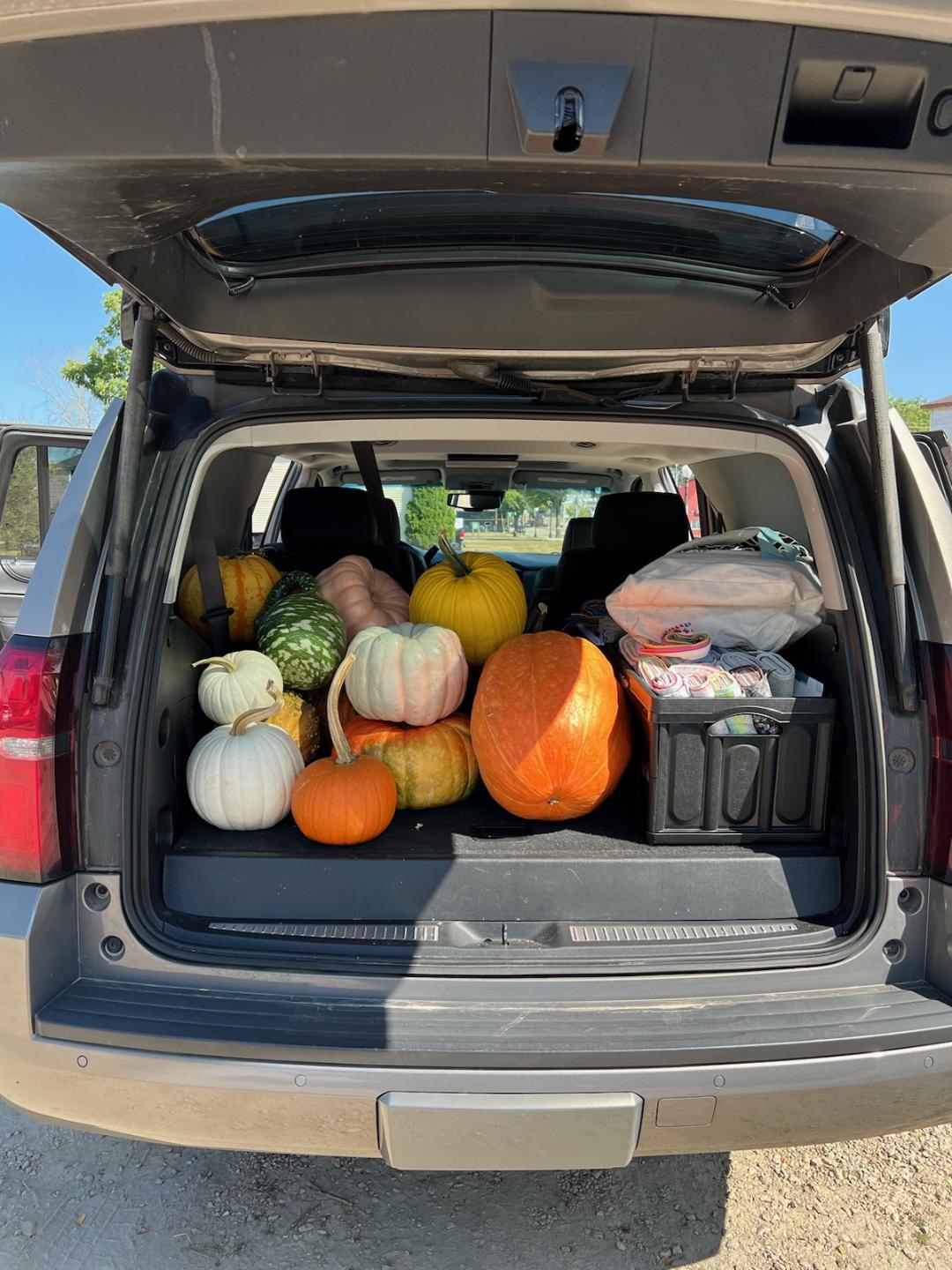 "I tend to like to talk...a lot.  It is also not uncommon for me to come home from my travels with an entire car full of honey, fresh produce, pumpkins, eggs, and more that I have picked up in my shops or at roadside stands along the route.  If you haven't been to a produce auction in the heart of Wisconsin, then you're missing out!  One of my shop owners said she would be running late because she would be bidding on items and asked if I wanted to go with her and I of course said yes!"
What do you like to do in your down time? Do you have down time?
"I have always loved sewing and started as soon as my feet could hit the pedals.  My mama did 25-30 craft shows a year when I was younger, making appliqued jumpers and quilted jackets, and I swore that I would never do them when I got older.  Turns out that I have followed in her footsteps in more ways than one, but I only do three markets a year.  What's fun about my markets is that I get to bring my vintage VW Bug, Pearl, with me as a prop in my booth.  She turned 50 this year, so I had to spruce her up with some balloons for my last show.  And yes, she still drives!"
I also make most of my skirts and dresses that I wear to Quilt Market.  Can I quilt, yes, but would consider myself more a "maker."  I was thrilled that I was chosen to be a part of one of the Moda All Stars Books, Soft Spot,with all of the real quilters and designers -- ha!"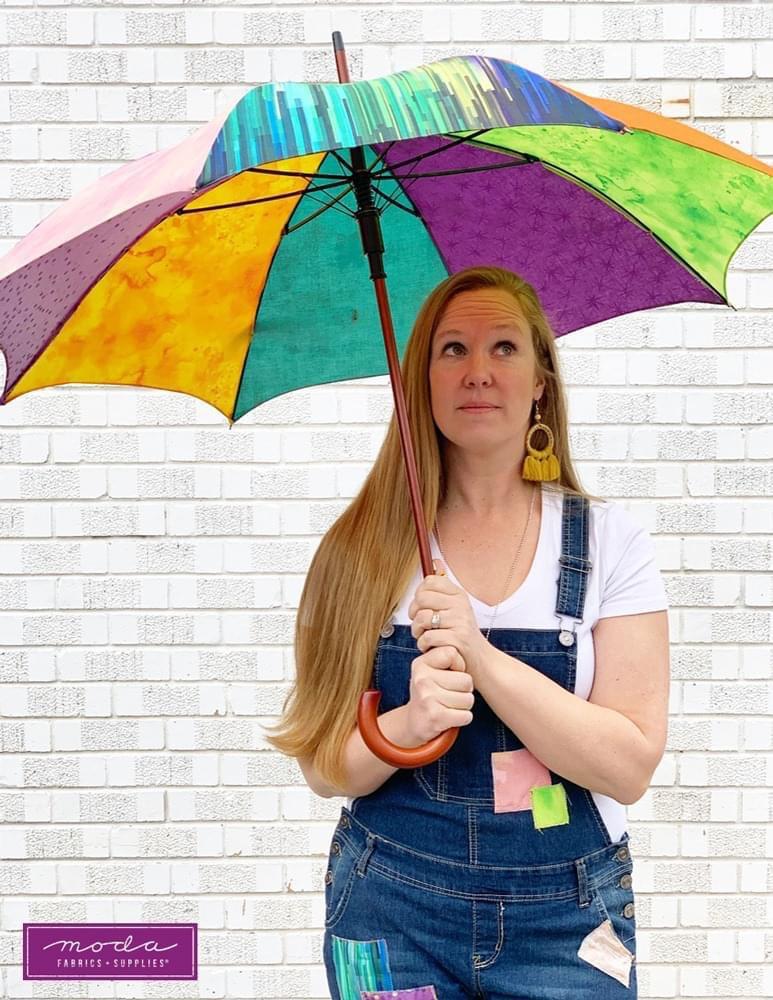 Tell us about your unique house…
"Since Pete and I decided to buy a very different home, I get ready for my shows and make all of my goodies in my sewing room that overlooks a western town that was built onto the original home, complete with a pool in the middle of it.  The previous owners got the blueprints from Gunsmoke and built the set onto their home.  When they lived here, they did tours and had it set up true to a Western town in the 1800s.  We have since changed many things and made it more our own, complete with my own little diner, which is my favorite."
"If you were to ask me when I graduated high school where I would be in 25 years, I would have said teaching in a classroom, not on the road selling fabric.  I have jumped head-first into this job and there is no turning back now!"