MMQAL- Week 20
Week 20 – Aug 20        
The girls here at work had some fun with this process, the weekly photographs and posts, so I just had to share this picture that is titled death by quilt blocks!! You may feel this way right about now, but there is an end in sight!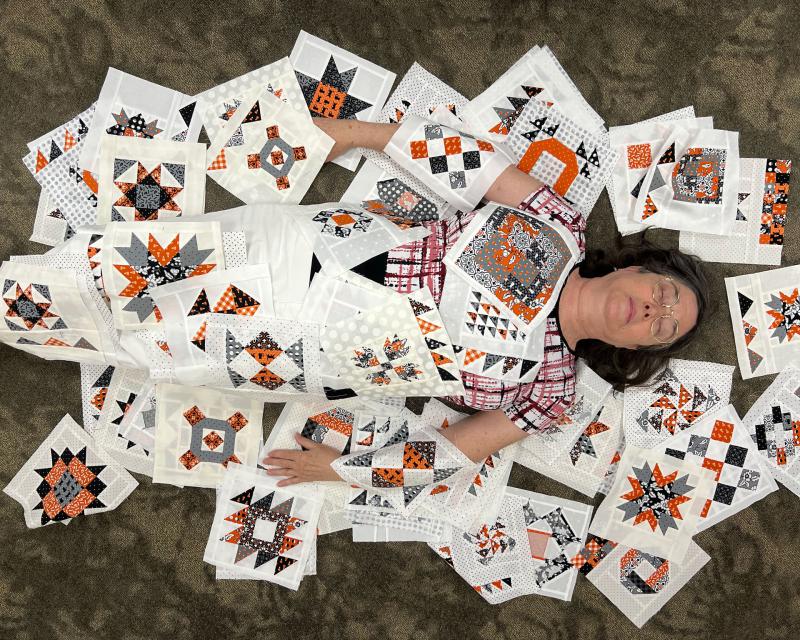 Today the assignment is to add the three geese to the small blocks.
            Yippee, we are almost done with the small blocks to frame up to size.  Pat yourself on the back. 
            Find the small blocks that need the small flying geese frame blocks:
    Four X's, Log Cabin, Memory, Friendship Star, Rocky Mountain Puzzle, Weathervane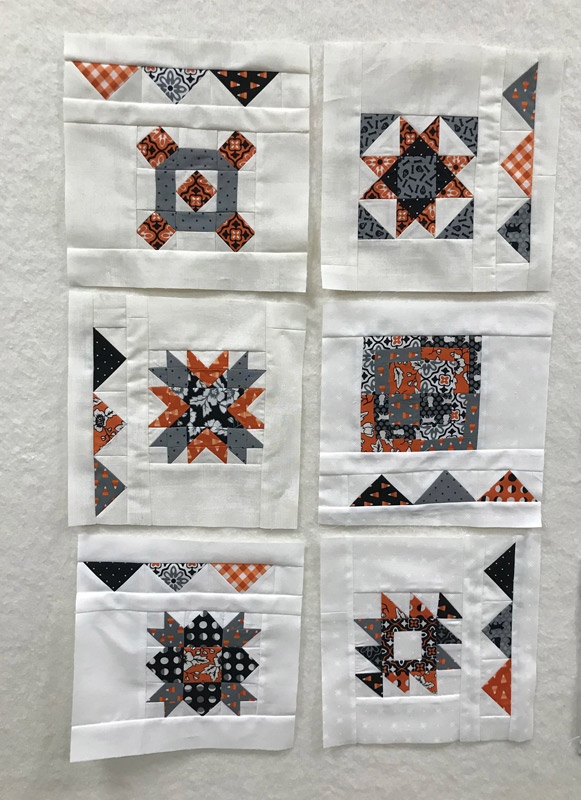 Find the background you need for these blocks and set them aside.  Go dig in your scraps and see if you have 1-3/4" by 3" scraps and cut 18 pieces for the geese.  If you do not, you can cut down a 2" strip to 1-3/4" by 3" or cut a 3" strip to 3" x 1-3/4", etc.   Try to get three different prints for each block; you need 18 flying geese for these small block frames. 
When cutting the background to create the flying geese, make sure you are using the same background fabric as the block.  See the book for piecing instructions.   Just a reminder to increase the size of the border pieces if your blocks are not measuring 5", I just added ¼" to ½" to the width on each border piece and then squared my blocks to 9".  
Have fun this week sewing and dreaming of the cooler weather when we can be snuggled under our Midnight Moon quilt.  
 See you next week. 
 
-Tammy V.