Midnight Moon QAL- Week 8
Midnight Moon QAL- Week 8
The blocks this week are Maple Star and Patchwork Big O.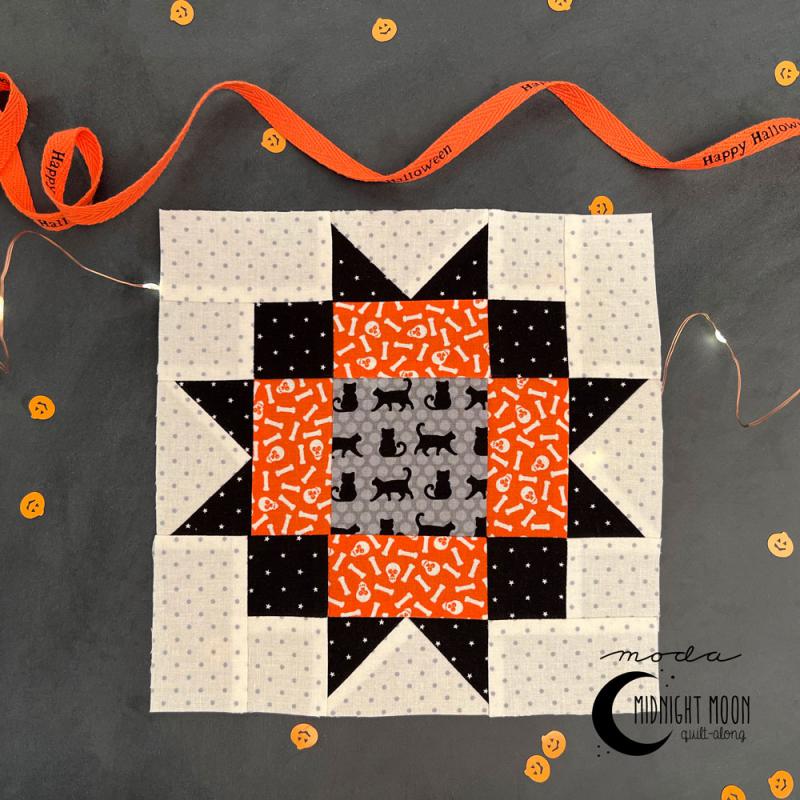 Maple Star
Pic of block and the fabrics used. 
Flying geese adds star power to any block.  Look at the block without the flying geese unit.
Fabric placement changes the look of a block so much. It is amazing these are the same block! Squint to really see the differences.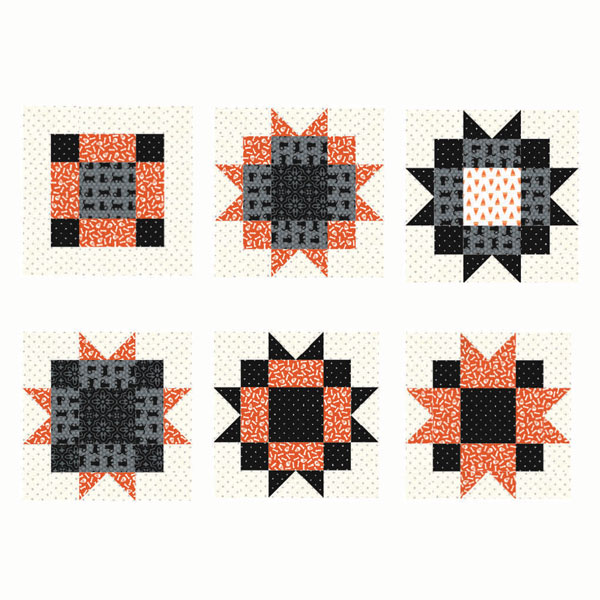 Patchwork Big O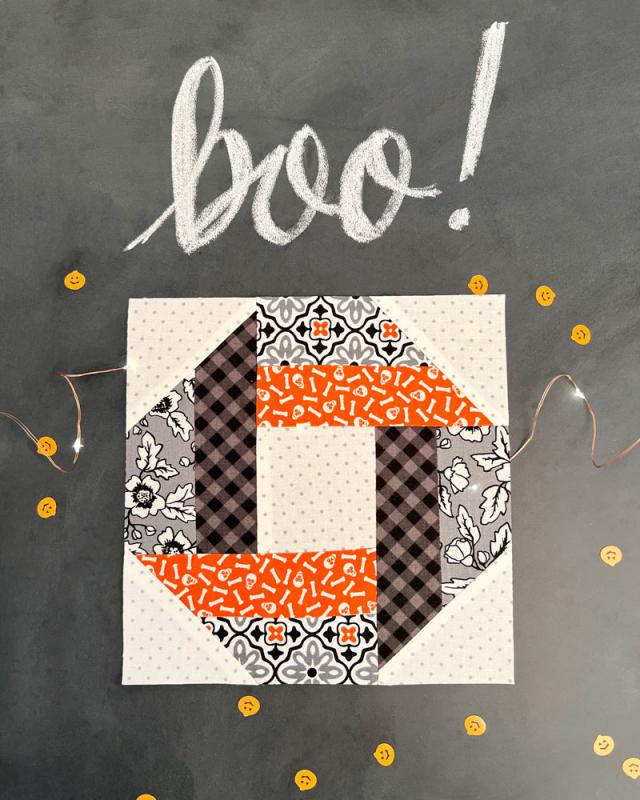 Partial Seams is used when a piece of fabric is longer than the piece you are attaching it too. Say what?  Lay out your block and follow along with the steps below.  (A) Sew the first bigger strip to the center square, stopping at least ½" away from the end of the smaller square.  Press towards the square.  (B) Now the second strip is the same size and can be sew on as a normal seam paying close attention to placement.  Sometimes this can feel as if you are sewing in reverse order. Continue with the third strip as a normal seam. (C) Now attaching the forth strip, make sure the first strip is out of the way and sew as normal.  Ok, last step, go back and finish the seam on the first strip.  Ta-Da!  That wasn't so hard now was it?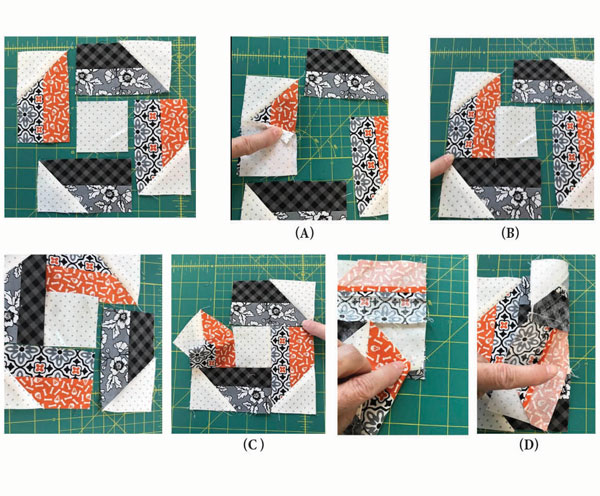 Tammy's tips:   Make sure you leave enough of the seam not sewn so you and come back and complete the first seam easily.  Instead of ¼" use at least ½" or bit more if possible.
Also keep the unsewn end away from your other seams, it gets in the way sometimes.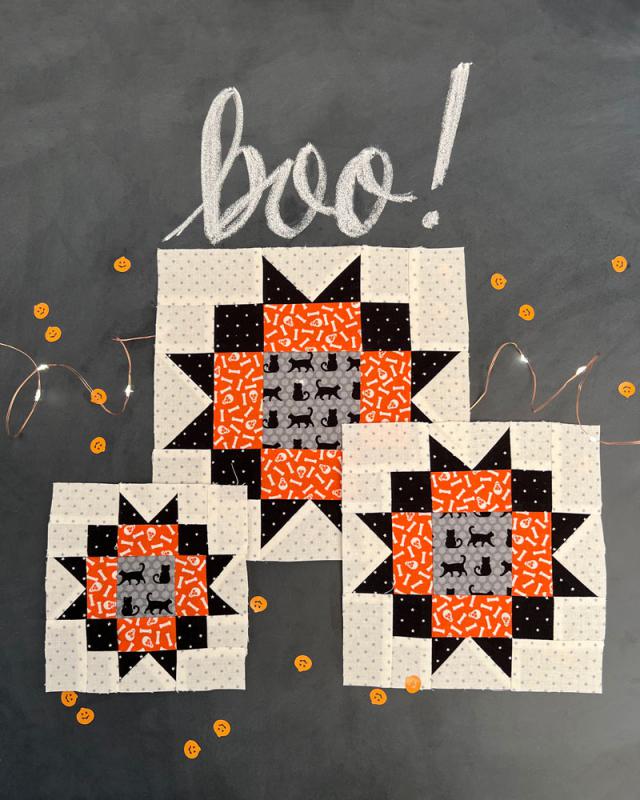 We have a treat for you also. So many people loved the bamboo organizer we talked about last week and we have one to share. All you have to do is post any of your blocks in progress using #modamidnightmoonqal between the dates of May 28 through June 3rd. We will announce the winner on next weeks post. Fabric not included!!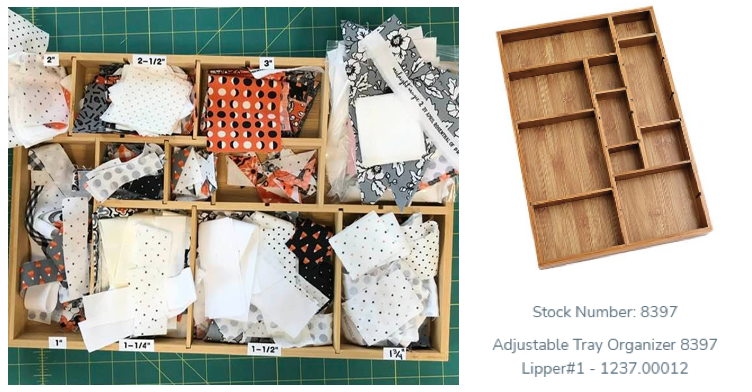 We'll see you next Saturday!
If you're on Instagram and/or Facebook, please share your blocks using the hashtag - #modamidnightmoonqal.
------------------------------------
If you missed any posts about the Midnight Moon Quilt-along:
·       
Midnight Moon - Week 7 – Split Nine Patch and Twin Star
·       
Midnight Moon - Week 6 – Crown of Thorns and Birds in the Air
·       
Midnight Moon - Week 5 - Batty Bats Bonus block
·       
Midnight Moon - Week 4 – Bear's Tracks and Buzzard's Roost
·       
Midnight Moon - Week 3 - A chat with April Rosenthal / Hidden Star & Pinwheel Geese 
·       
Midnight Moon - Week 2 - Fool's Puzzle & Capital T
·       
Midnight Moon - Week 1 - Album Blocks & Churn Dash
·       
Midnight Moon QAL - Introduction
·