Half Step and Four by Four: More Free 2023 Project Jelly Roll Patterns
Half Step and Four by Four: More Free 2023 Project Jelly Roll Patterns
National Sew a Jelly Roll Day is just around the corner – September 16, 2023. Moda designated the third Saturday in September as National Jelly Roll Day back in 2017 to inspire quilters to crack open a Jelly Roll® and get sewing with this fun precut! Since then, quilt shops around the country have joined the movement to offer in-person and virtual sewing events and special patterns for National Sew a Jelly Roll Day. Quilters on Instagram can join in the fun by posting their Jelly Roll projects with the hashtags #nationalsewajellyrollday and #projectjellyroll. (Want to read more about the history of the Jelly Roll and National Sew a Jelly Roll Day? Check out the original announcement HERE, and browse all our Project Jelly Roll blog posts HERE.)
Every year, Moda releases new, free patterns just for National Sew a Jelly Roll Day. Today, I'm sharing the last two free Project Jelly Roll 2023 patterns for you to download and enjoy now!
Half Step: You'll need 1 Jelly Roll of your favorite collection, 7/8 yard of background fabric, and 5/8 yard of binding fabric
Half Step's design turns the color gradients in V and Co.'s Ombre Flurries Metallic into the stars of the show!
You'll have a vibrant new fall quilt in no time by pairing the Half Step pattern with Robin Pickens' Forest Frolic collection.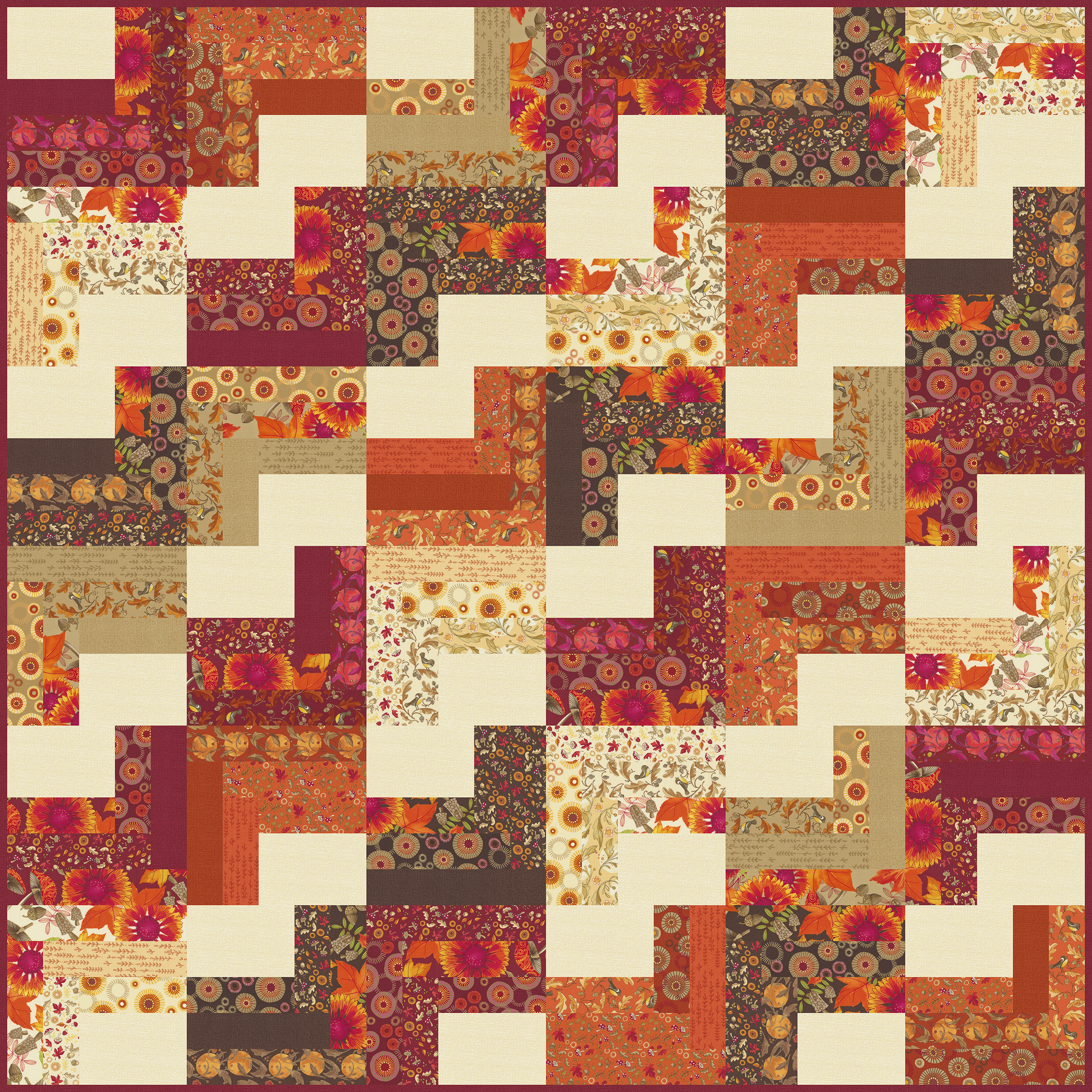 If you prefer cooler colors and the Arts and Crafts aesthetic of William Morris prints, then grab a Jelly Roll of Morris Meadow to make this version of Half Step!
An earthy color palette gives this version of Half Step, made with Dawn on the Prairie by Fancy That Design House, a boho vibe.
Four by Four Pillows: You'll need 1 Jelly Roll of your favorite collection plus an additional 2/3 each of backing and lining fabrics for each pillow (one Jelly Roll makes up to four pillows)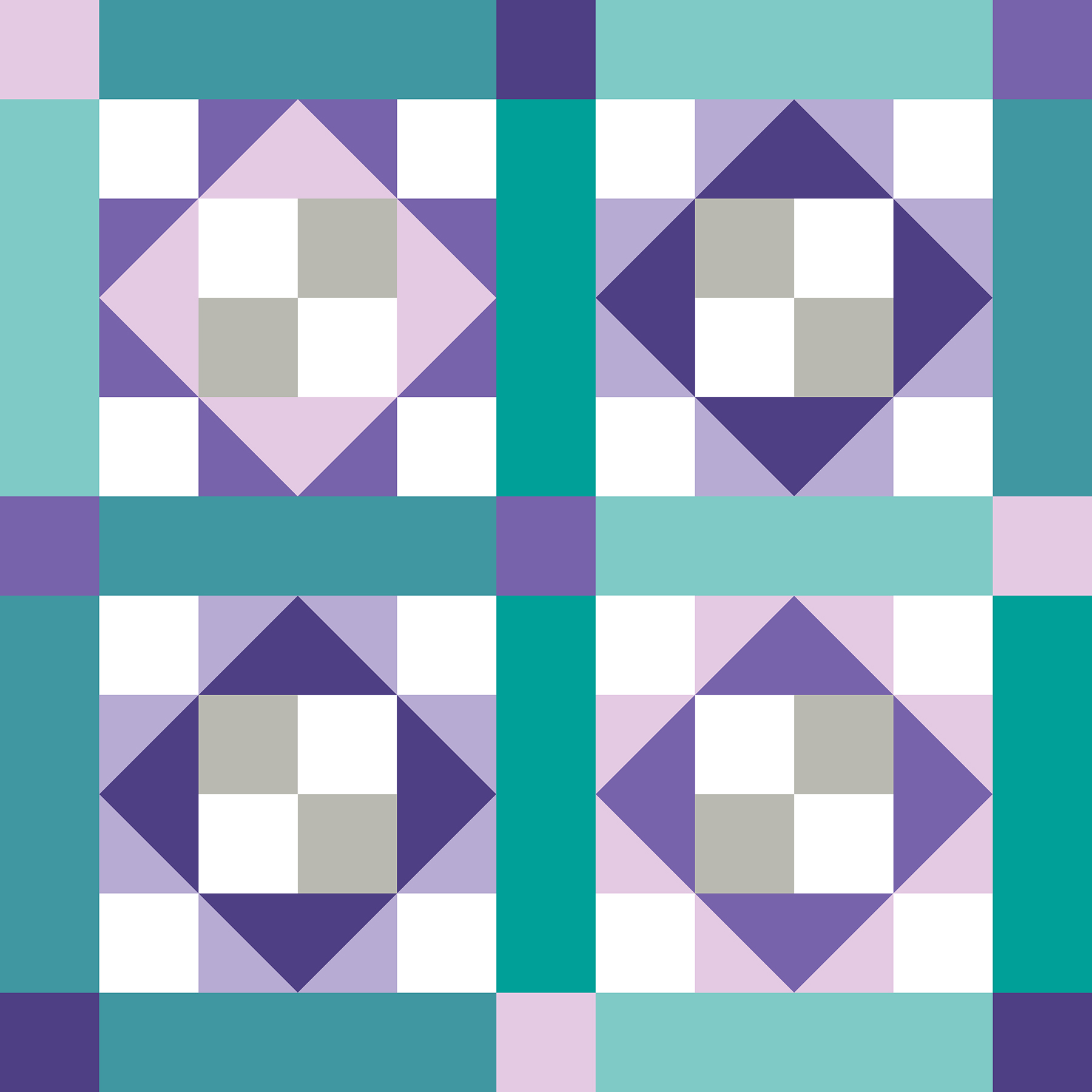 These Christmassy pillows made with Primitive Gathering's Joyful Gatherings collection would be perfect for gifting!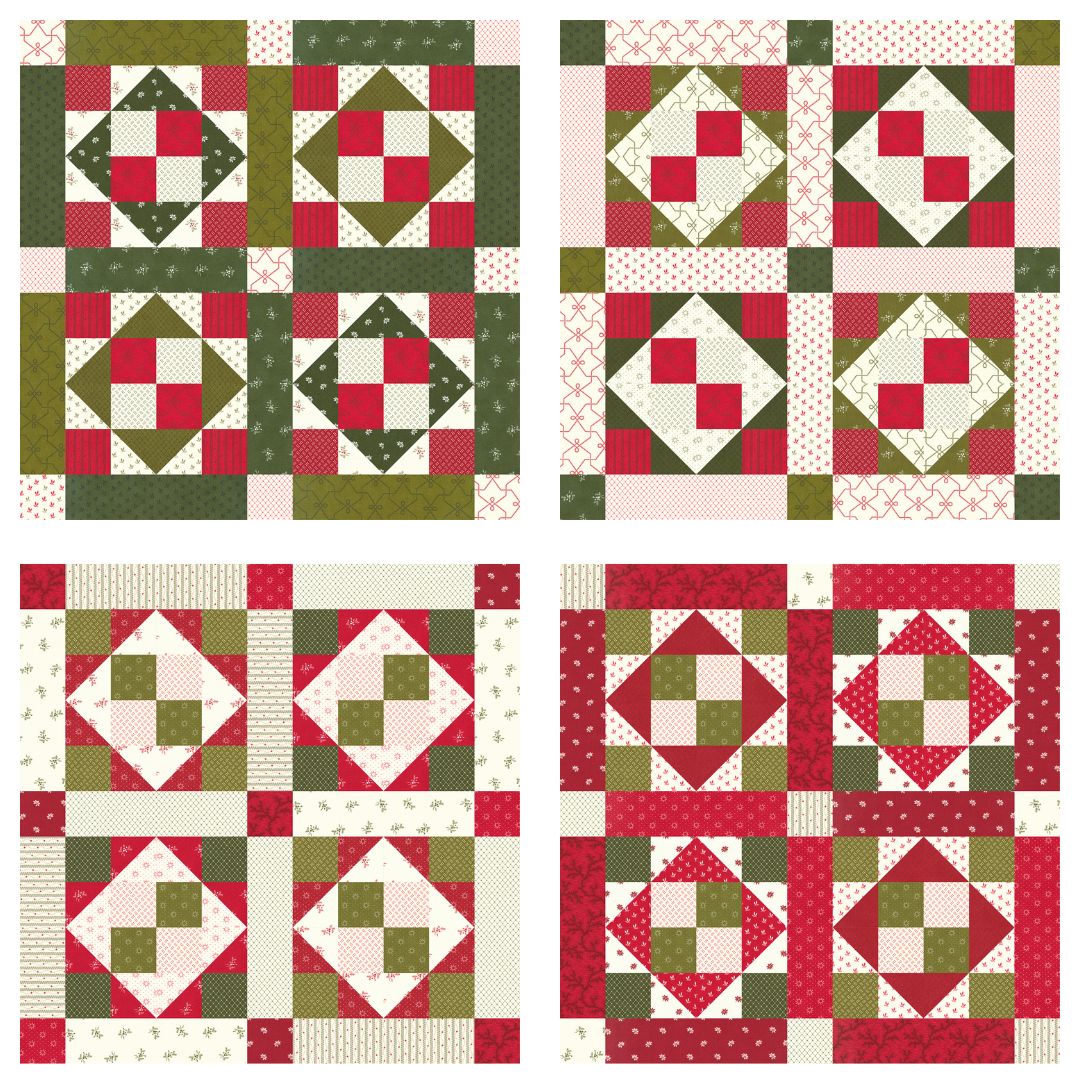 Show your couch a little love with new pillows made with Sherri & Chelsi's Sincerely Yours collection.
Wouldn't it be fun to make one giant floor pillow for your favorite furry friend with Dog Daze? Instead of making four individual pillows, join the four pillow fronts together to make an oversized floor pillow measuring 44" x 44".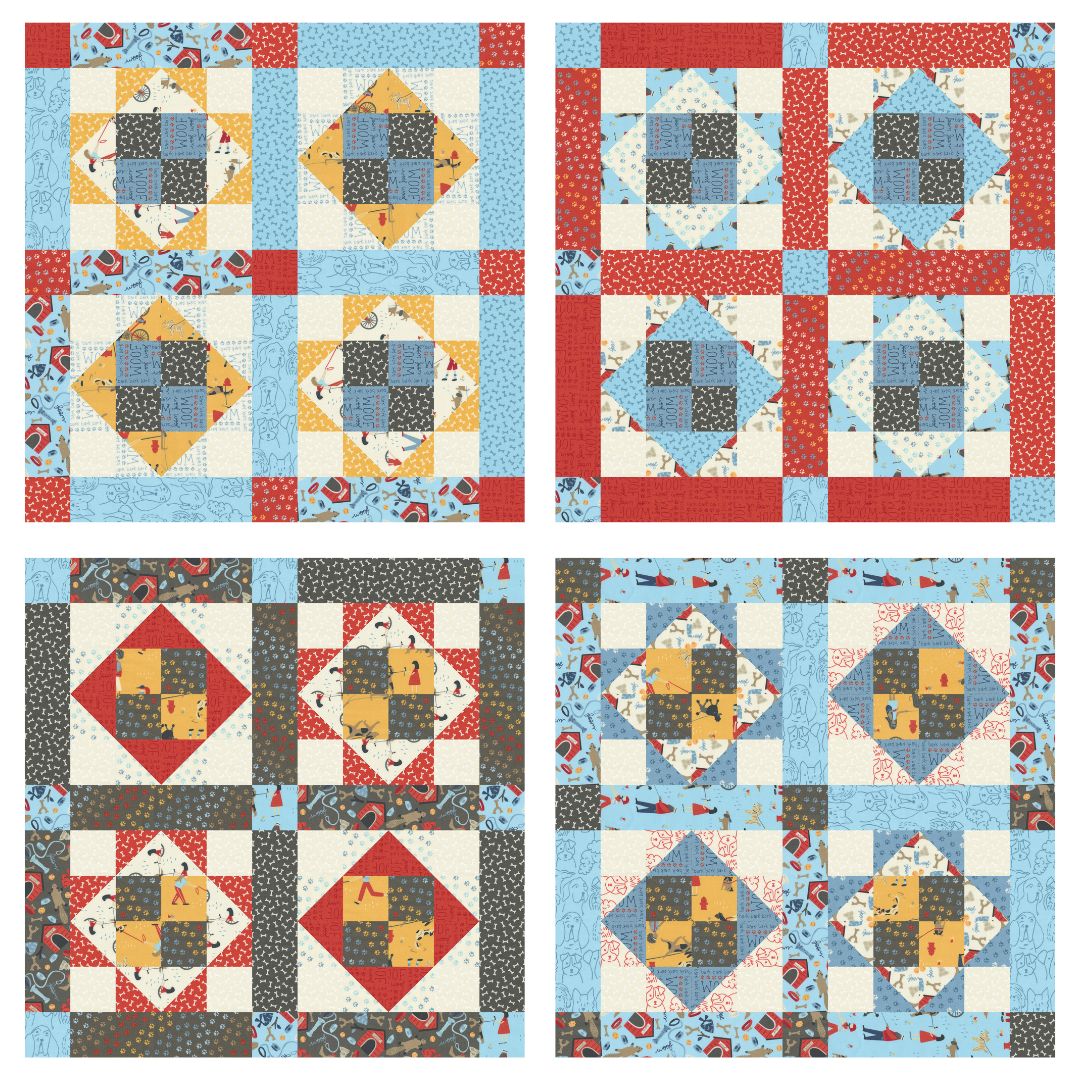 Looking for even more patterns? Check out our recap of Jelly-Roll-friendly patterns from Moda designers and past Project Jelly Roll patterns that you can download for free.
Be sure to check with your favorite quilt shop to see if they are hosting any special events for National Sew a Jelly Roll Day! Need help finding a quilt store near you? Check out our Store Locator!
We hope you're feeling inspired to crack open a fresh Jelly Roll and sew along with us on Saturday.  Be sure to tag us and use the hashtag #projectjellyroll2023 in your social media posts!
Thanks for stopping by the Moda blog today. Happy sewing!