Grunge Contest Winners
Thank you.  To our shops - thank you for figuring out how to have a contest despite the challenges of this past year.  Open or not, you made it work.  Congratulations and well done!
To everyone who made and entered a quilt in the 2020 Grunge Contest - WOW!  Thank you.  We were inspired, awed, and blown away by your creativity, imagination and workmanship. 
So without further ado...
First Place - Claudia Scheja, Germany.  Submitted by Quiltcabin in Dortmund, Germany. 
Using a mix of Grunge and Grunge Hits the Spot, Claudia's quilt combines a masterful use of color with exceptional appliqué and machine-quilting.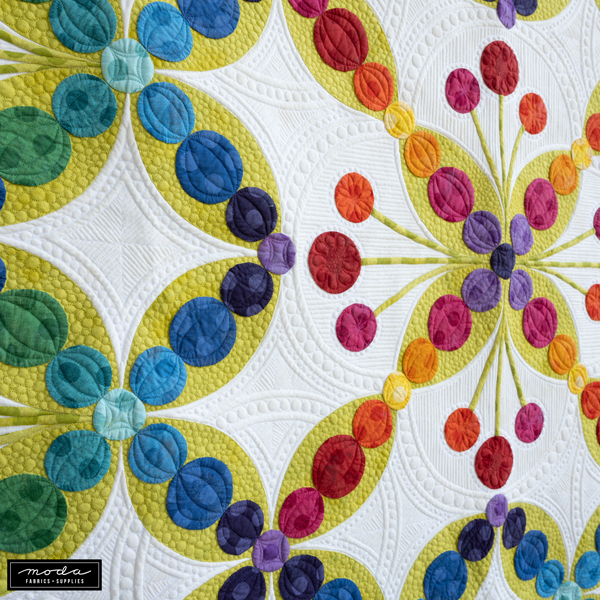 Thank you to Quiltcabin and Claudia.
Second Place - Crayon Quilt by Lisa Anne Gisefeldt.  Submitted by Julie Karasek of Patched Works in Elm Grove Wisconsin.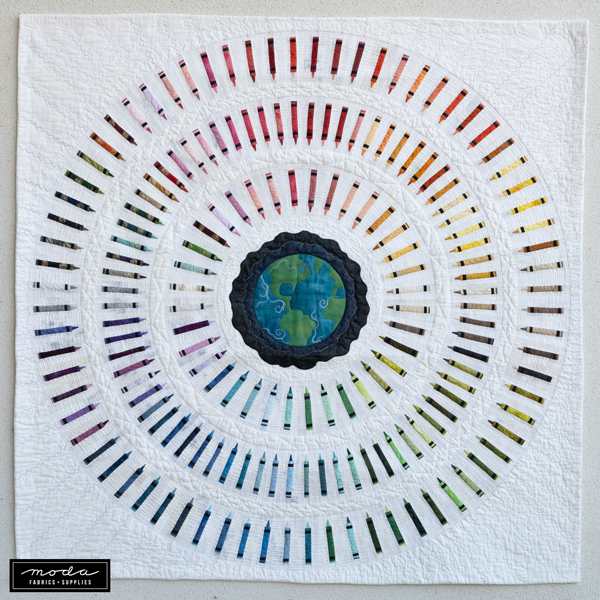 Pieced crayons and spectacular piecing made this quilt one of our early favorites.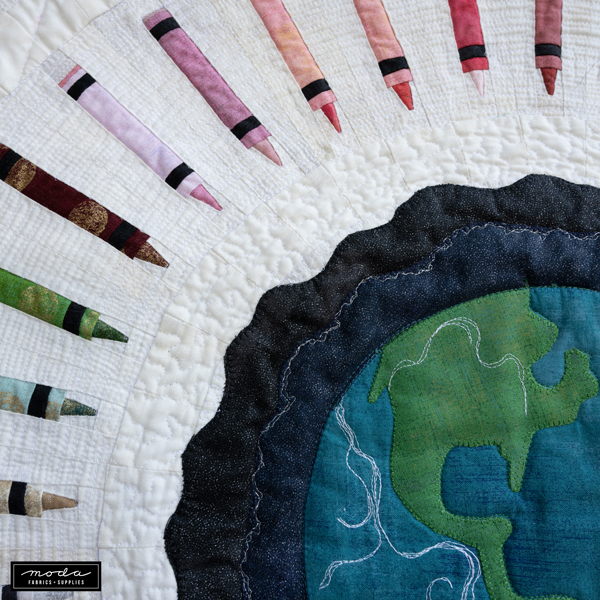 Thank you to Julie and the folks at Patched Works, and to Lisa for reminding us that we really can color our world. 
The last quilt... we may have photographed this quilt sideways.  We're not sure so please forgive us if we've done that. 
Third Place - Paintbrush Quil by Darlene Barbieri and Kay Mister.  Submitted by Quilter's Attic in Bountiful, Utah.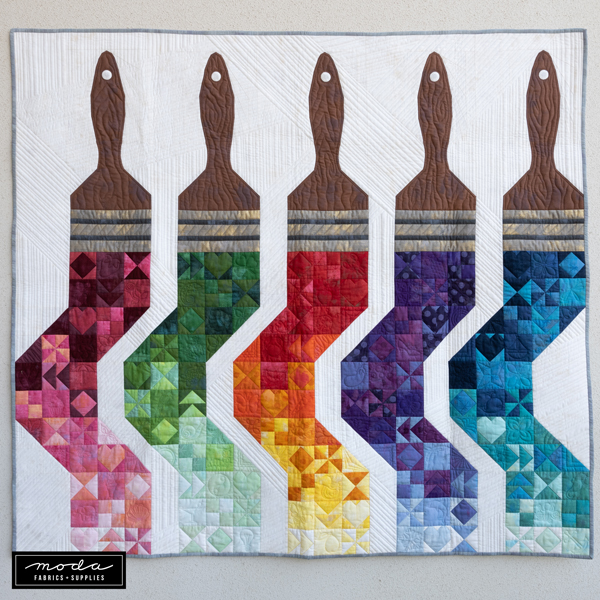 Beautiful piecing and a wonderful mix of details made this machine-pieced and machine-quilted quilt a stand-out.
This quilt also represented the magic that can be created through collaboration - Darlene and Kay, the mix of detail and whimsy, and of course, a great quilt shop and quilters.
When this contest was imagined last year, we looked forward to sharing the quilts at Fall Quilt Market.  But as with so many things this year, plans changed.  And we adjusted.  Without the deadline of Market, a little more time was spent going through the images.  When the entries had been narrowed down to nine, the quilters were asked if they could send the quilts to Dallas for final judging.  After careful consideration, the Judges made their choices.
We're trying to figure out how and where we can share all of the over-two-hundred entries received. 
Until then, thank you. 
As always, we're so happy we can share this adventure with you.