Glimmer & Gleam Installment 4 Tutorial
Glimmer & Gleam Installment 4 Tutorial
Welcome back to the Glimmer & Gleam quiltalong.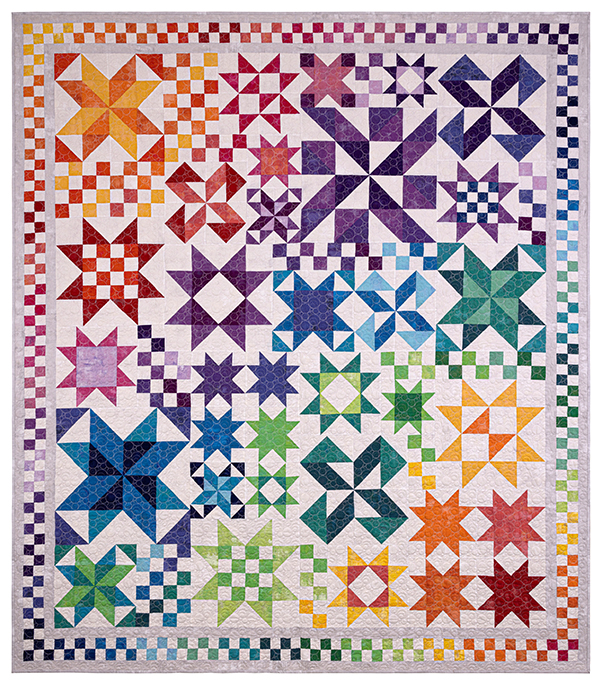 There's still time to join in this fun project. Shops can order the pattern here. 
This month we're working with 6 great colors of Grunge along with the background for the main blocks.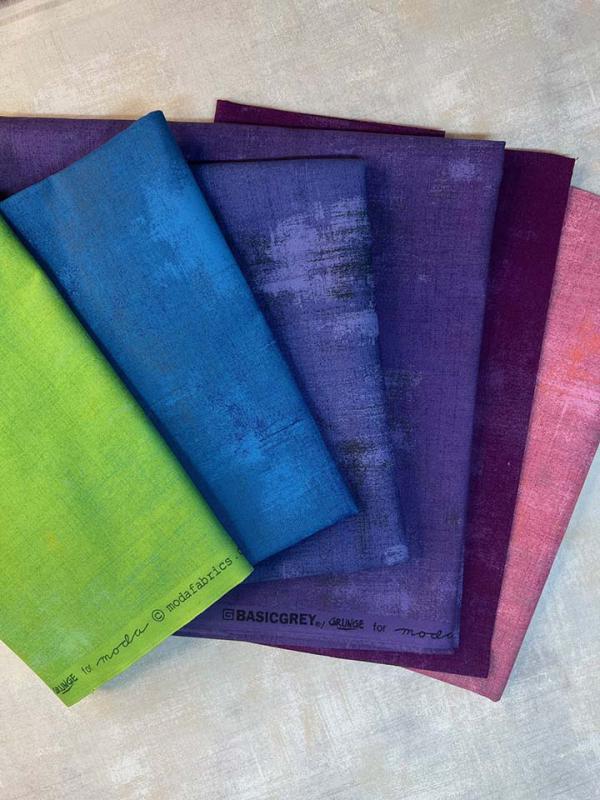 From left to right, the colors are:
Color 304--Kiwi
Color 299--Bright Sky
Color 293--Periwinkle
Color 294--Hyacinth
Color 243--Plum
Color 249--Rose
This month is focused on making 5 differently colored Variable Star blocks. It's a great opportunity to perfect your piecing techniques. 
Have you tried any of the methods covered in past blog posts? Do you have a favorite yet?
Once I'm familiar with the piecing methods in a pattern, I like to work on all the similar blocks at once. In Installment 4, we're making 4 star blocks that are all the same size, just different colors so I am taking advantage of chain piecing units to speed things up.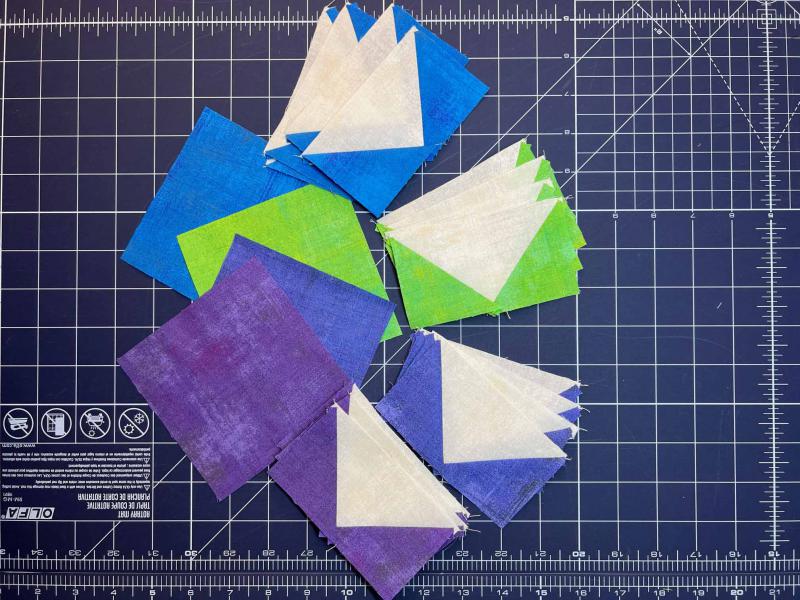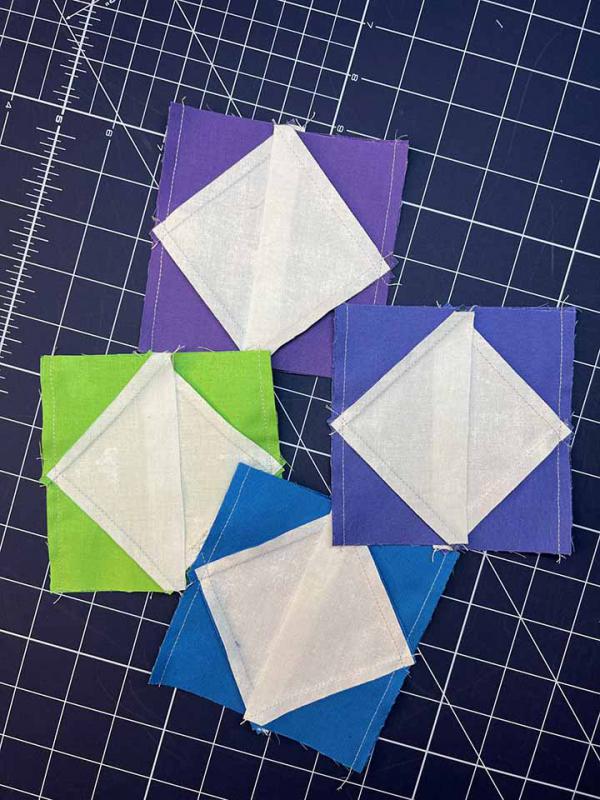 Adding similar units all at once simplifies the process!
Pay attention to the red pressing arrows in the pattern. They are key to easy assembly of all the blocks in the final months!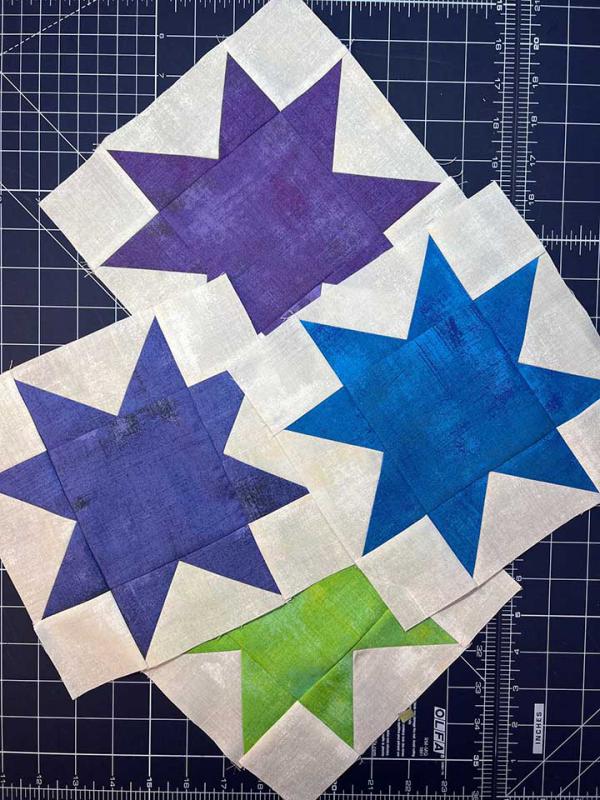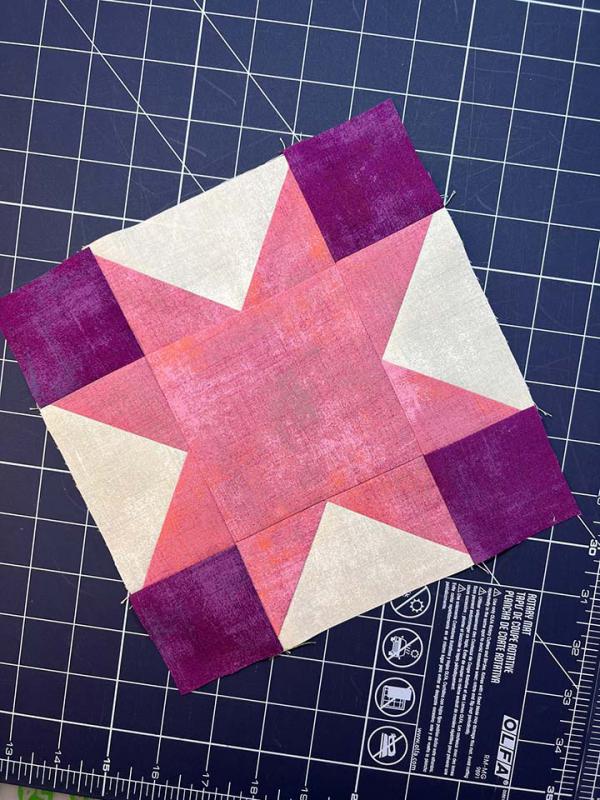 Check back next month for more assembly tips!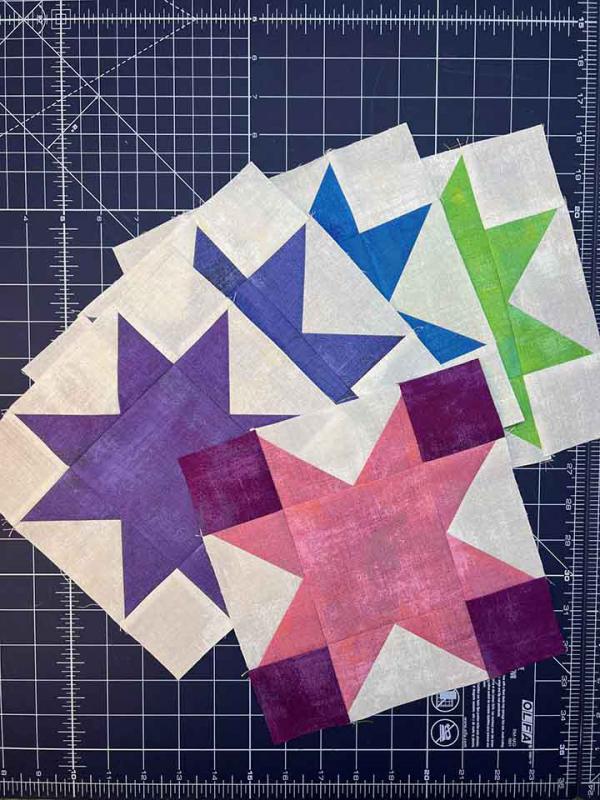 To see the complete listing of Grunge fabrics available at your favorite store, visit our website.
If you are just joining us, it is never too late to start.