Blockheads 5 - Kick-off Week!
Blockheads 5 - Kick-off Week!
We're so excited to bring back Blockheads for a fifth installment! Are you ready to get sewing? The wait is over!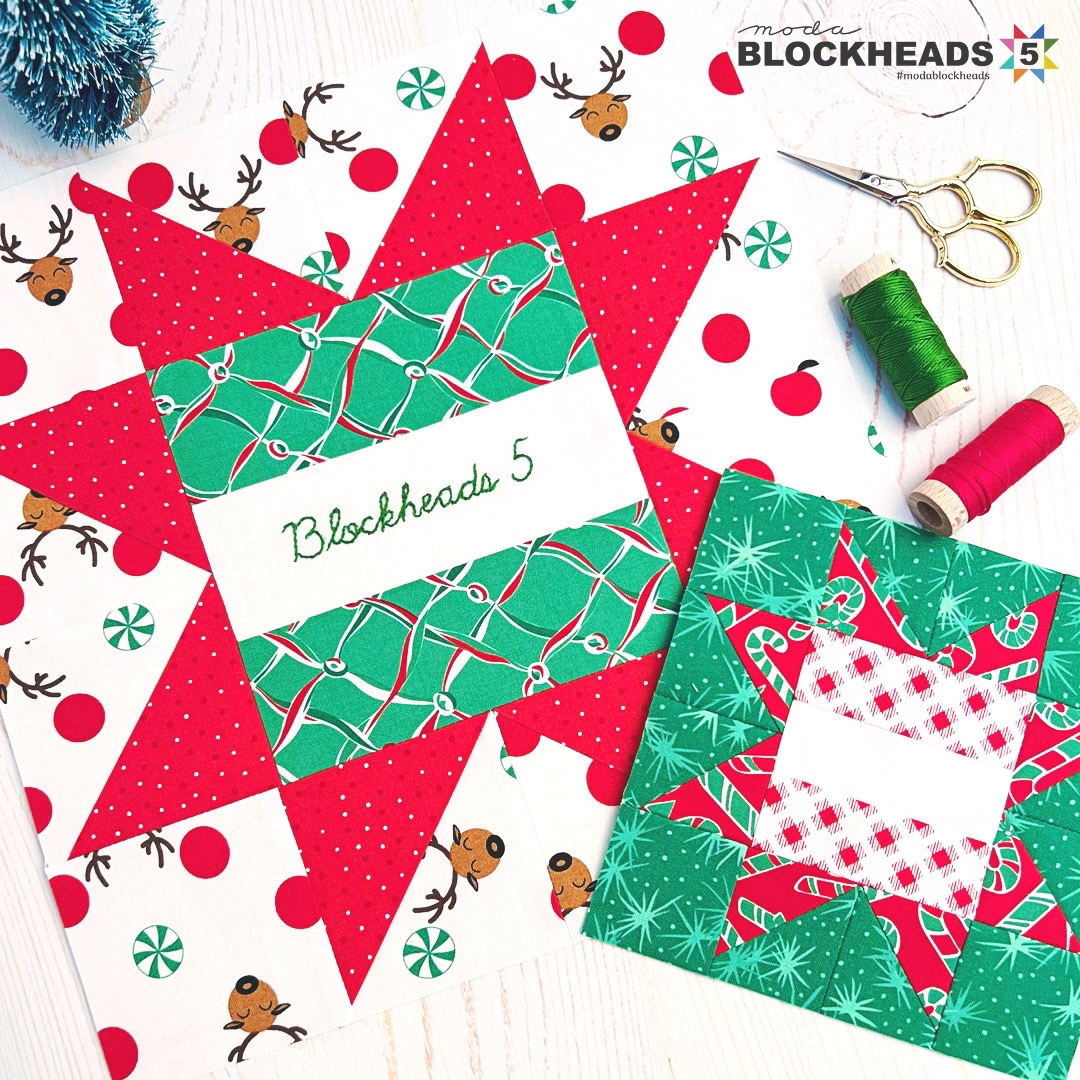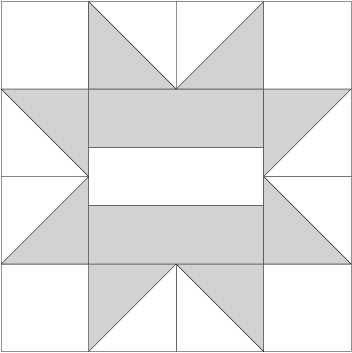 You can find this week's pattern here: BH5 - Bonus - Autograph Star by Barbara Groves of Me & My Sister Designs
Follow along with Barb!
Instagram: @meandmysisterdesigns
https://www.meandmysisterdesigns.com/
If you're new to Blockheads, here are a couple of quick things to know:
This is a free quilt-along. No sign-ups are required. Just download the pattern and you're ready to sew!

The PDF patterns will be posted on the Moda blog and in the official Facebook group every Wednesday by 8:00 AM CDT.

You can also bookmark this page: Blockheads 5 main page to find a convenient list of all the patterns as they are released.
If you'd like to sign up for our blog newsletter to get blog posts delivered to your inbox, you can sign up here: Blog Newsletter Sign-Up
If you want to sew along with a virtual Blockheads community, head over to Facebook and join our official Moda Blockheads Facebook group. Our group is an active and vibrant community of 65,000 quilters and counting! It's a great place to be inspired and share pictures of your Blockheads progress.

If Instagram is where you prefer to hang out, be sure to follow us (@modafabrics) and the hashtags #modablockheads and #modablockheads5 to see the latest blocks from our designers and other Blockheads.
(Looking for a little more information about Blockheads? You can check out previous posts HERE, HERE, and HERE.
It's the most exciting challenge to find new ways to inspire a community of quilters – and that's always our goal with Blockheads. For Blockheads 5, we've tweaked the format a bit, breaking the series into two groups to give everyone a bit of a break over the holidays and also giving you the option to finish a smaller project with the first group of blocks. Of course, that's just an option – you are welcome to combine all the blocks into one large quilt, or make several smaller quilts, or make a tote bag, or…whatever you're inspired to do!
We've also planned Blockheads 5 with a theme – stars! Our designers have all created star blocks for you to stitch up. It has been so fun to see how our designers have risen to the challenge of designing a themed block, and we can't wait to see how you bring those designs to life with your fabric choices and placement.
Speaking of designers, you all are in for a treat, because we have more designers participating this year than ever before! An incredible roster of 34 designers have contributed block designs for Blockheads 5, including a handful of new designers! From traditional to modern, there's a block for every style and every skill level.
Today, we're kicking off the first group with a bonus block. It might seem strange to start with a bonus, but I've got a really good reason!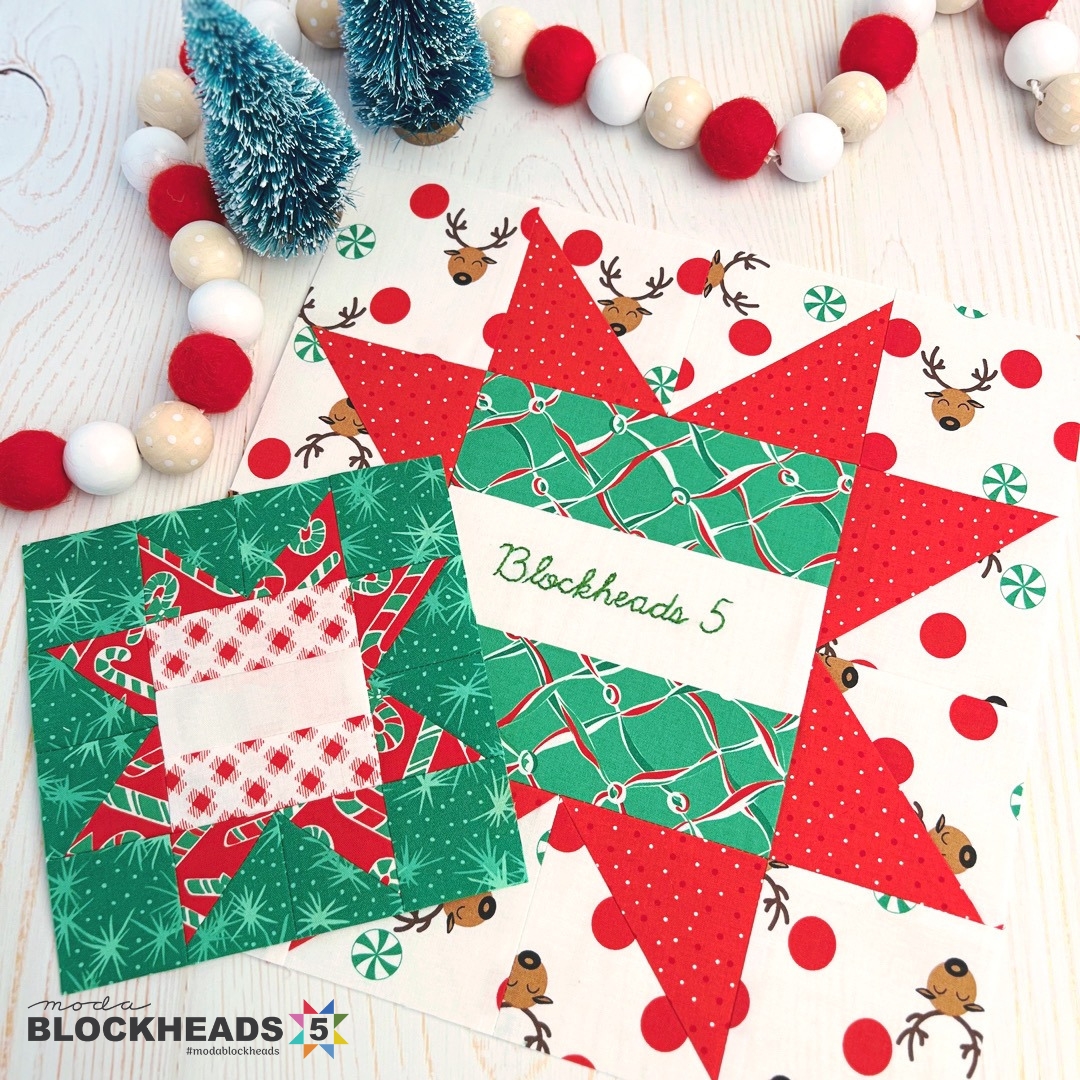 Tell me…are you diligent about labeling your quilts? It's ok – you can be honest! This is a judgement-free blog, and besides, no one will hear your answer. I confess that I am the worst at labeling my quilts! I always say I'm going to put on a label, but I never do. This is especially embarrassing because I actually paid for a bunch of custom sew-in labels with the justification that if I spent money on custom labels, then I'd surely always sew one on my finished quilts. Nope.
So when Barb of Me & My Sister Designs sent us this Autograph Star block with the suggestion that it would make a great label, we were over the moon! And since it's so common to forget a quilt label because it gets put off 'til the last, what better way to make sure that we don't put it off than to START with the label?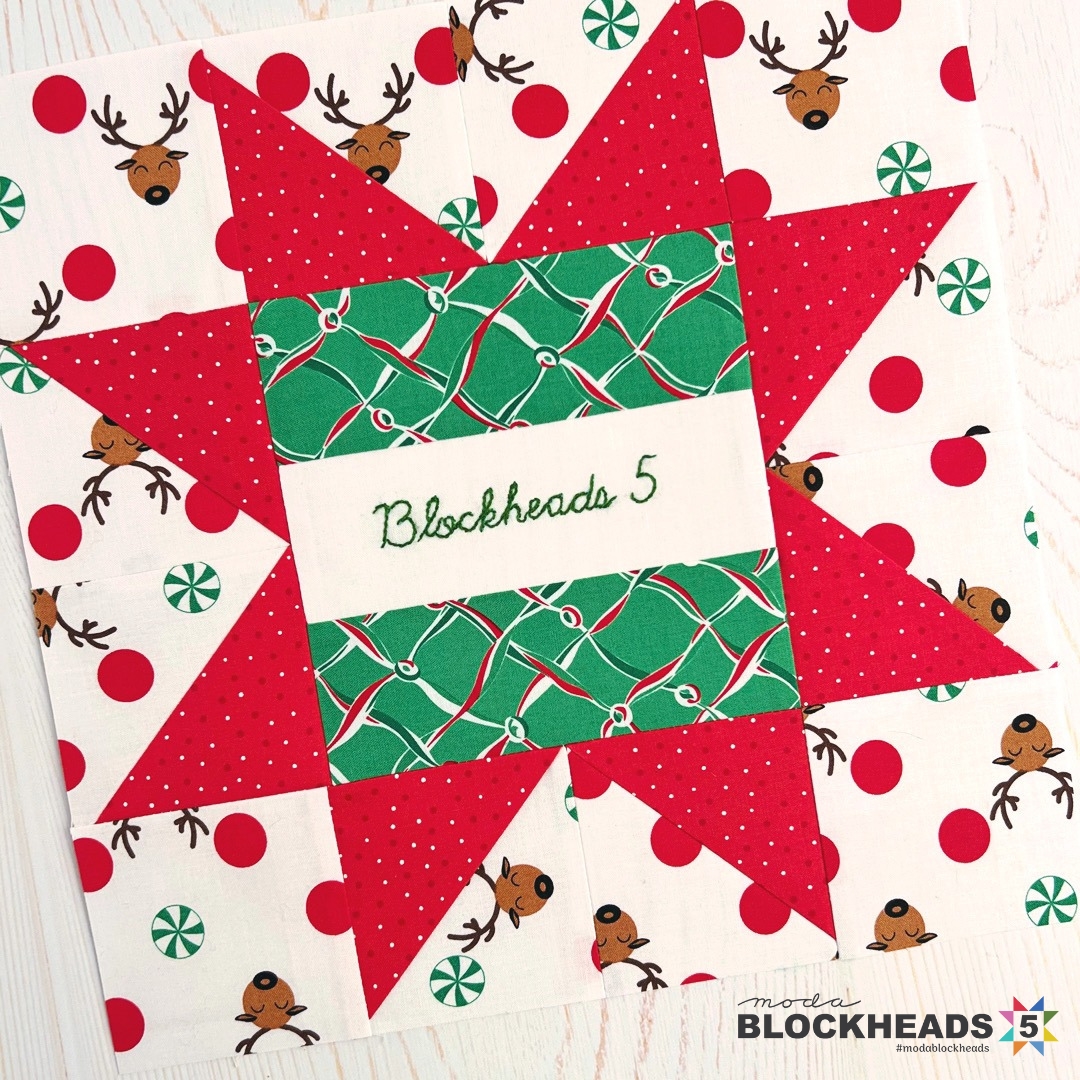 I've added a few scripty labeling options on the pattern PDF that you can trace onto your block and embroider – or just trace it with a permanent fabric pen!
Barb's blocks are made with Reindeer Games, currently available in quilt shops.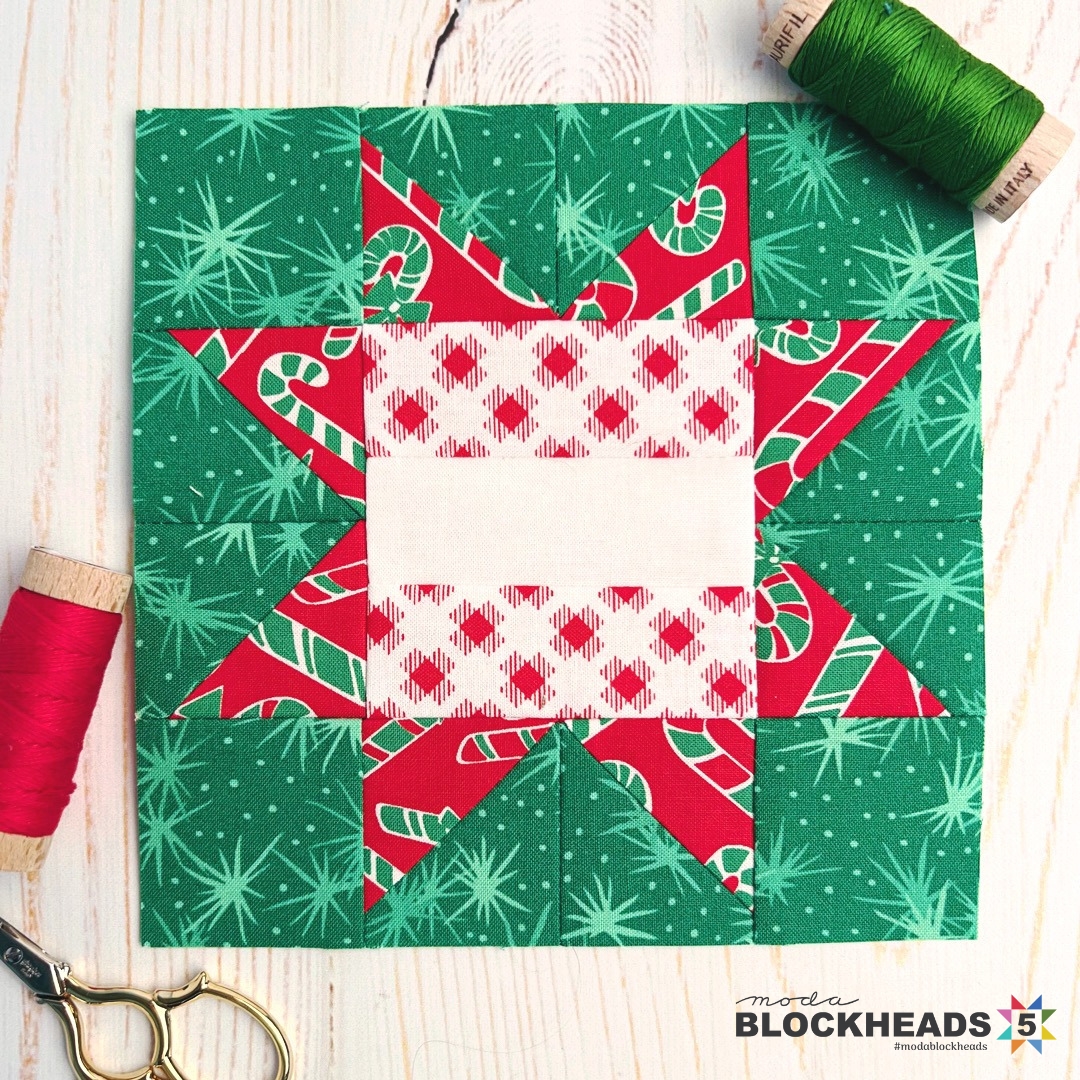 Lissa's using a Nantucket Summer fat quarter bundle as her primary fabrics for her blocks. Her fabric pull includes background prints from Bunny Hill Designs, Jen Kingwell, and 3 Sisters.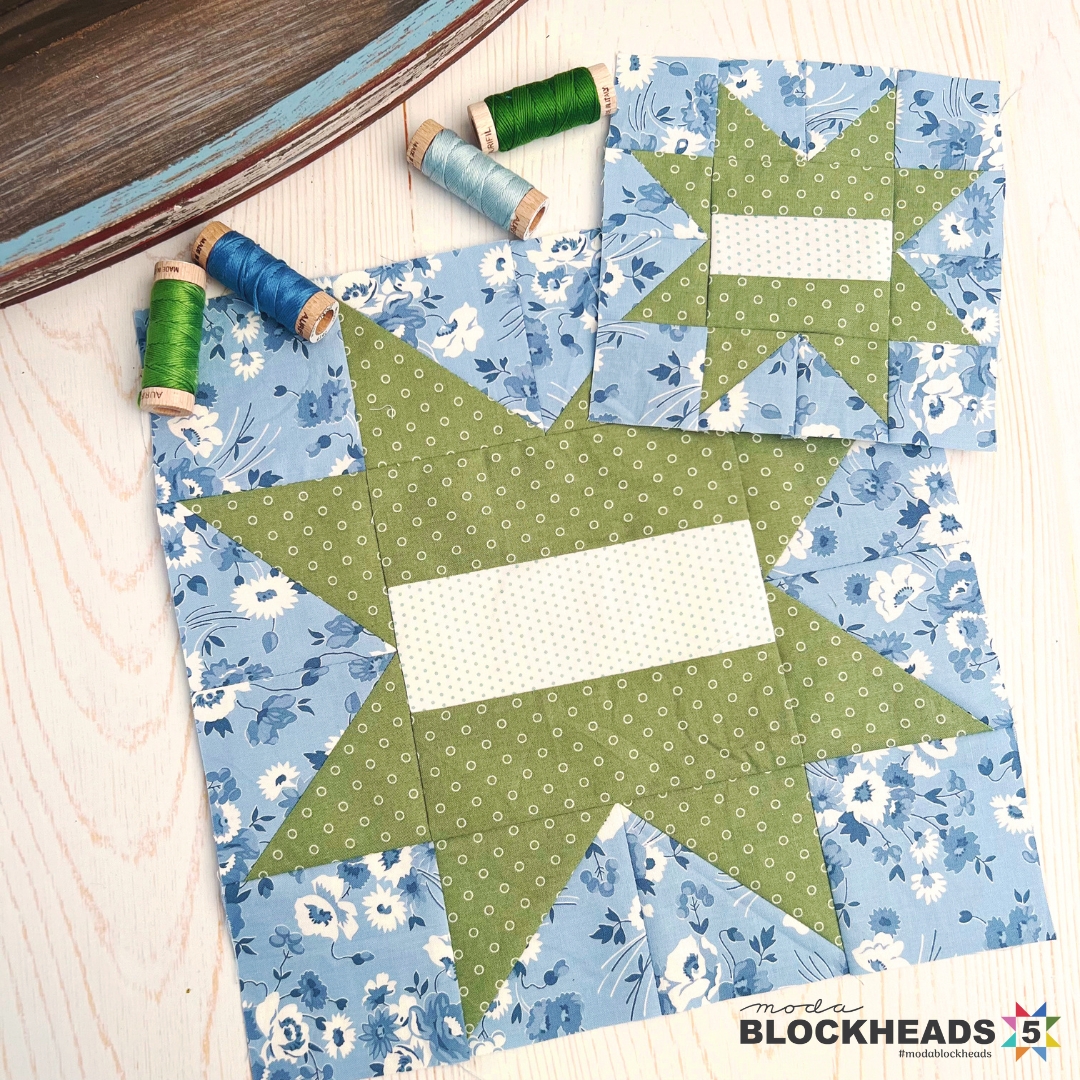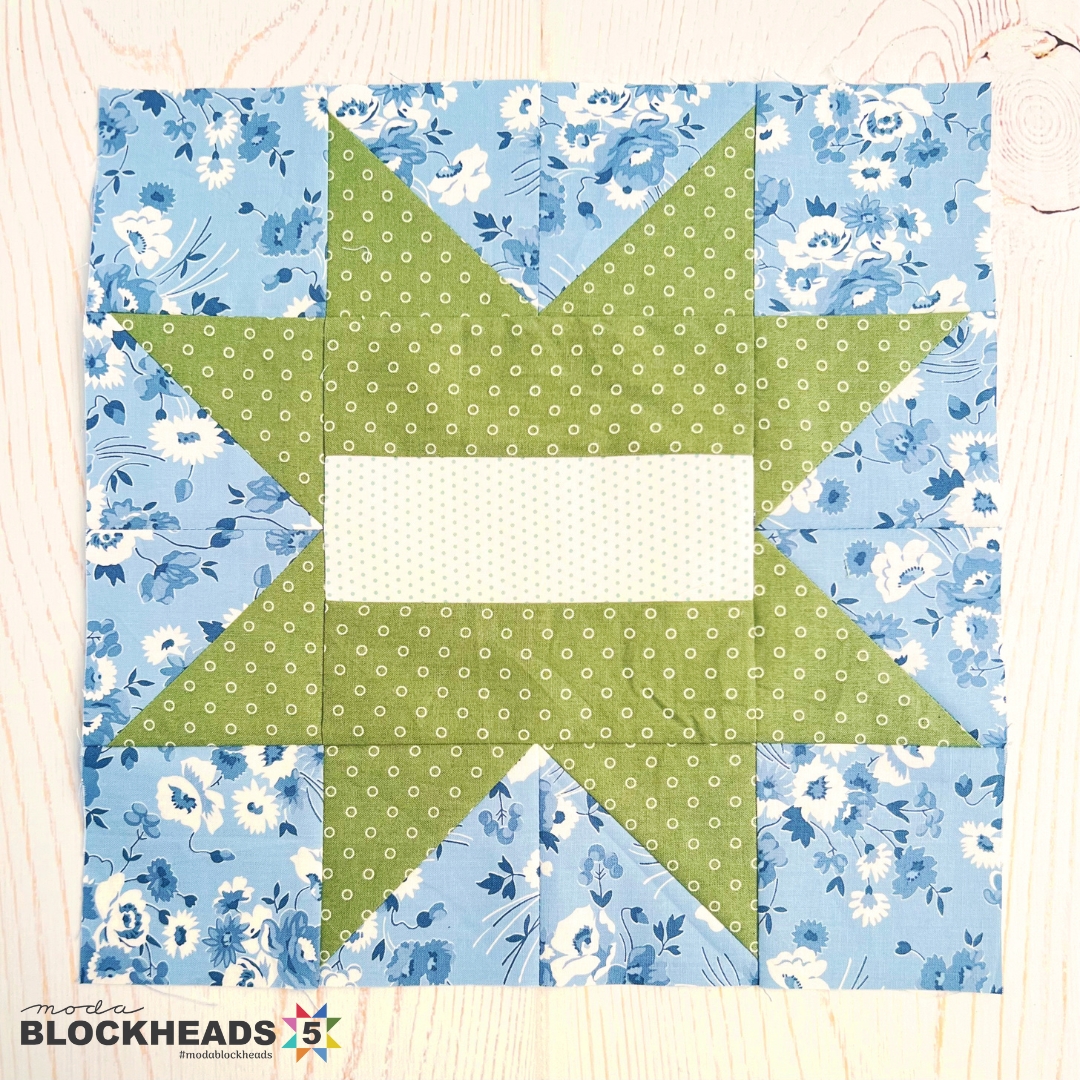 Tammy has pulled prints from some of her favorite Betsy Chutchian collections for her blocks. She's planning to use a red, blue, and cream or neutral print in every block!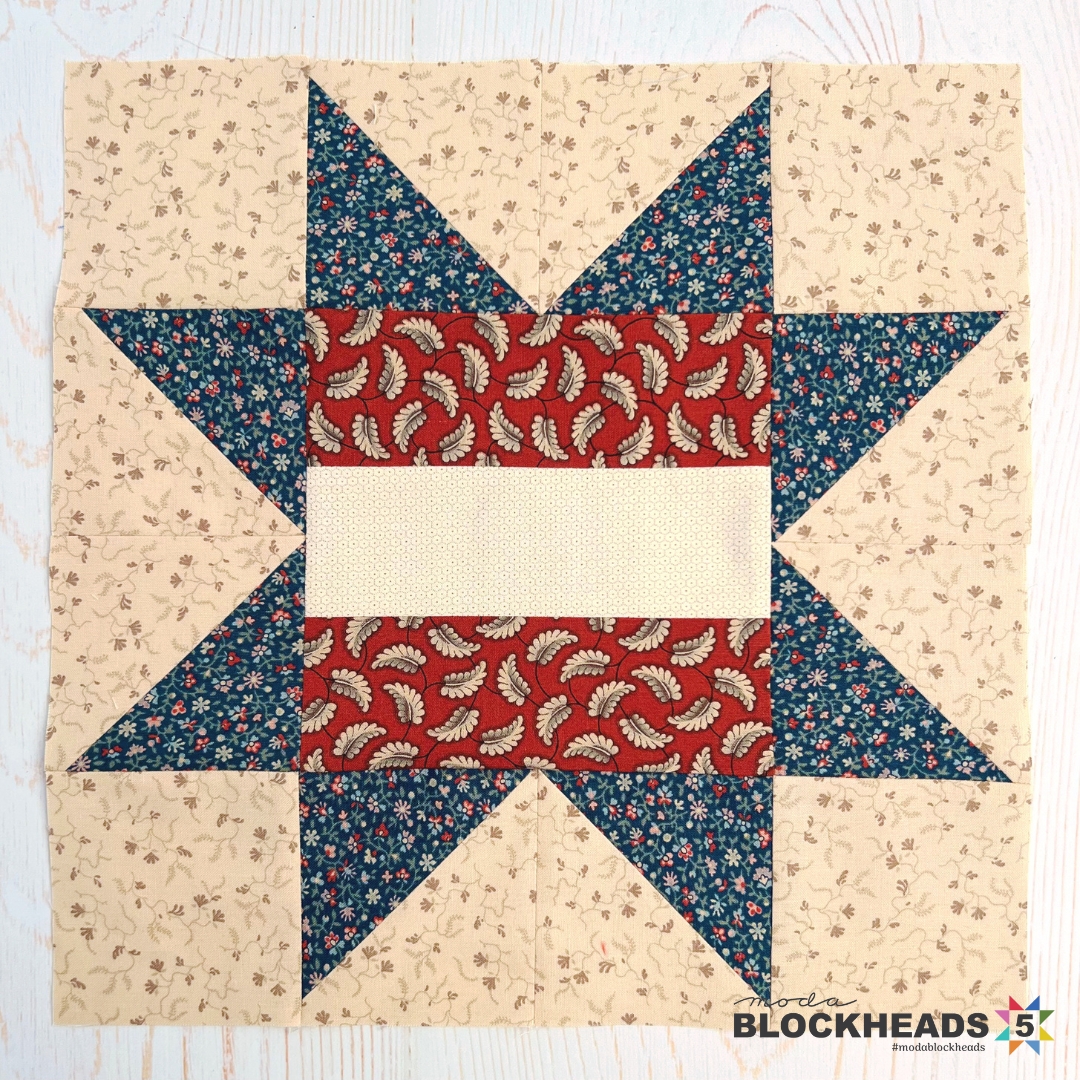 And I'm using a scrappy mix of pink, red, green, and cream/low volume prints from Brenda Riddle, Fig Tree, Bunny Hill Designs, 3 Sisters, and more. I call it a "cottage Christmas" look. (As you can see, I've only traced the lettering onto my smaller block -- I'm still deciding whether to embroider or use a permanent fabric pen!)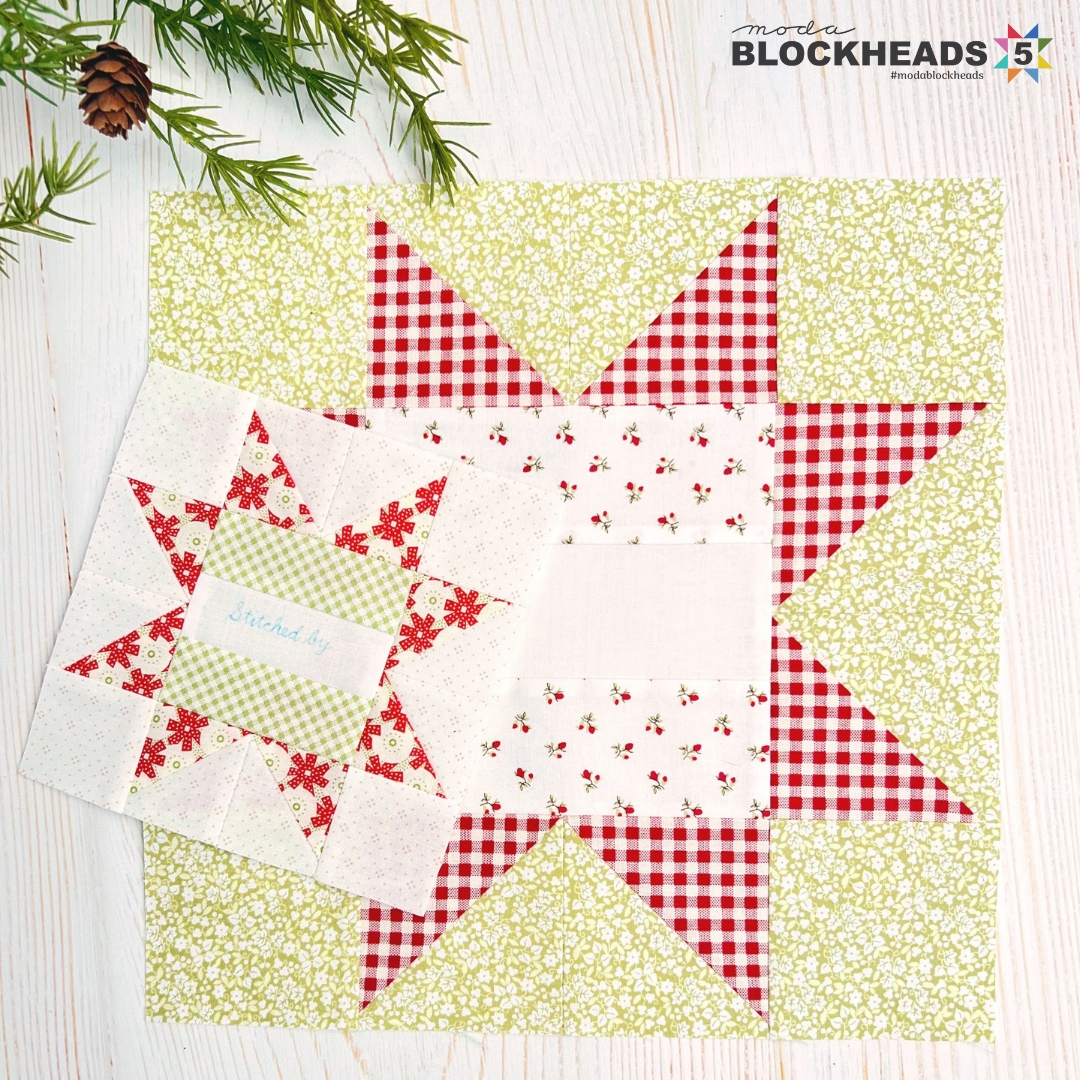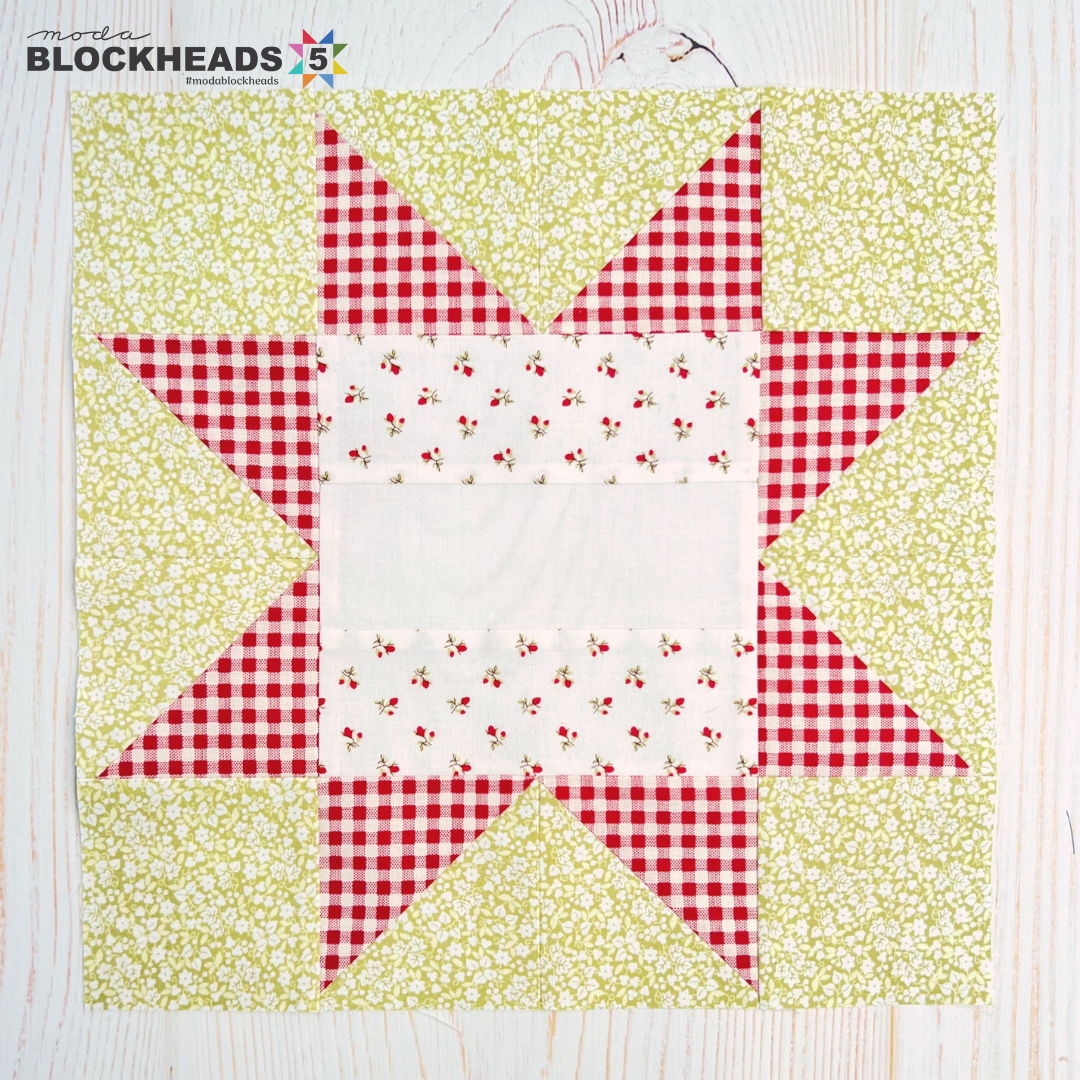 Now…off you go to press, cut, and sew! And don't forget to share your blocks with us in our Facebook group or on Instagram (#modablockheads5)!